Google Earth 3D hands-on at Google I/O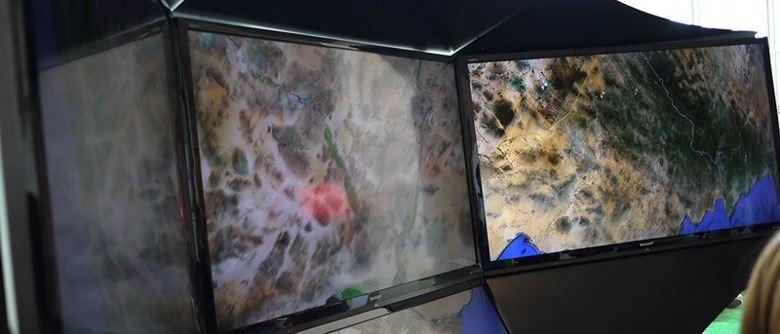 This week Google has released the first public build of Google Earth's 3D flyover features, and at the Google I/O 2012 developer event, we got the chance to take a peek at a relatively massive set of four HDTV units combined to bring on one giant vision of the future. This 3D mapping feature is currently out for Google Earth on Android and will be coming soon to iOS as well, as our Google hosts note in the video below.
This hands-on – or eyes-on rather is just a glimpse of what you'll be working with in the near future once you grab the update to the app you've already more than likely got running on your devices right this minute. This 3D mapping adventure comes at essentially the same time as Apple has announced their own 3D mapping project to be tied in with Apple Maps on the future versions of iOS for the iPhone and iPad. That said, this Google Earth action will also, once again, be available for iOS more than likely sooner than the Apple equivalent.
The folks you see above are both Googlers, speaking during the Lives Stream of the Google I/O events you may have caught from a different perspective earlier today!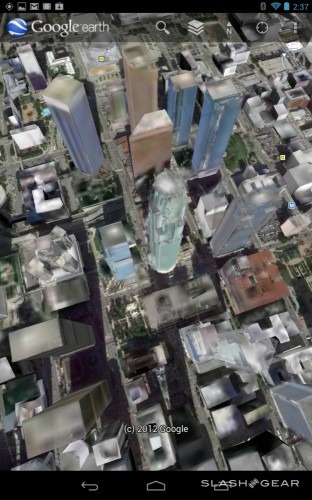 Have a peek at the hands-on video above and peek at the couple photos above and below as well, and grab the update for your Google Earth app from the Google Play app store now! Also be sure to continue following us all week for all the most fabulous Google I/O 2012 action!