Google e-newsstand for Android media tipped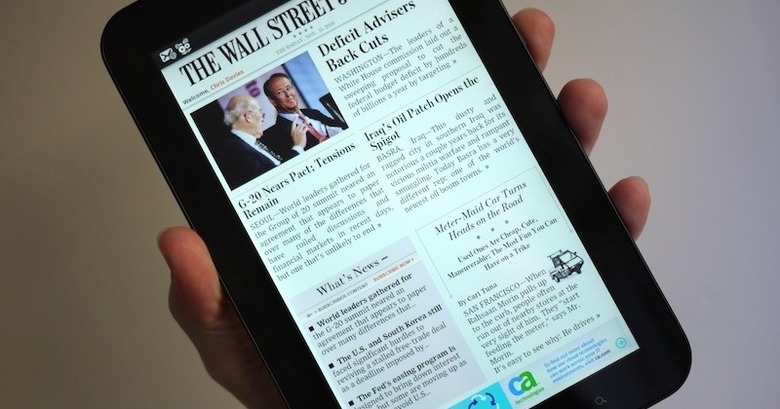 Google is looking to create a "digital newsstand" for Android-based devices, according to the WSJ's sources, which would take on iTunes' e-magazine content and push for consistent media access across the spectrum of Android-based hardware. Time Warner, Condé Nast and Hearst are believed to be in talks with Google over the proposal, which has seen the search giant supposedly promise increased revenue shares than the current Apple 70/30 split, together with greater access to subscriber personal data which could be used to better tailor marketing and services.
Both factors were cited by sources as key reservations of content providers in ongoing negotiations with Apple, and which are believed to have delayed work on launching a so-called magazine subscription API. Apple, the WSJ claims, is now looking to begin an opt-in scheme for users to share some personal data, though publishers are apparently pessimistic on how many people will actually comply.
Google declined to comment specifically on the rumors, saying only that "We've consistently said we're talking with publishers about ways we can work together, including whether we can help them with technology for subscription services. We have nothing specific to announce at this time." VP of e-commerce Stephanie Tilenius is believed to be managing the Google e-newsstand project.