Google Duo now lets you call Android contacts without the app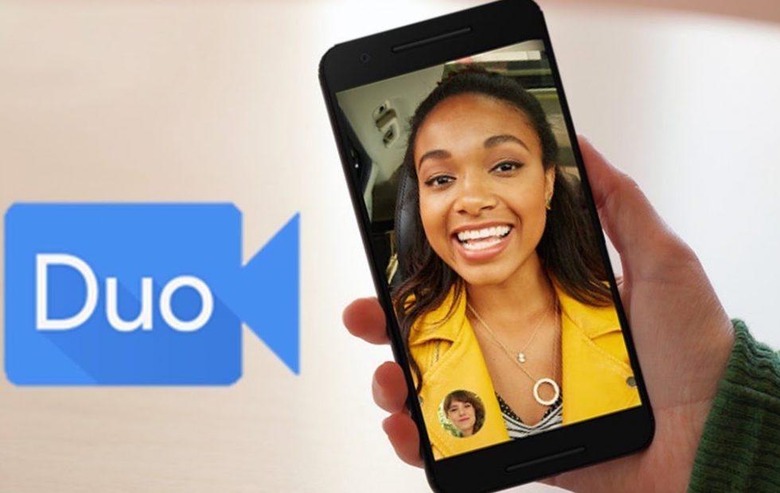 Google has quietly made its Duo video messaging app far more useful, enabling audio and video calls even if the person you're contacting hasn't installed the app. Launched in mid-2016, Duo originally ran into criticism from some quarters, with users questioning why they needed yet another Google messaging app.
Google, though, proved to be undeterred by cynicism, and has progressively been improving Duo ever since. Last April, the company added audio-only calls to the app, offering an alternative for those who didn't want to make a video call. Now, it's boosting the usefulness of that feature even more.
A recent update to the service, spotted by Android Police, allows outbound calls to be placed from Duo and received by someone without the app installed. Indeed, the same interface as you'd usually see when receiving a Duo call is shown: for a video call, that means a preview of the feed from the person ringing you.
There are some limits to the functionality, mind. The system is based on Google's App Preview feature, which allows Android users to try out an application on their phone without first installing it. Here, Google is using the same technology to place a call to a person without Duo installed.
That means you'll only be able to call Android users who haven't installed Duo, not iPhone users, since iOS doesn't support App Preview. For those Android contacts to show up, meanwhile, they'll need to have added their phone number to their Google account. That's how Duo knows how to route the call, after all.
After each call is finished, Google offers a download link to install Duo fully. Alternatively, there's an option to block the caller from contacting you again. If you want to turn off receiving messages and calls from not-yet-installed apps altogether, meanwhile, you can do that in the Android settings.
Duo, it's fair to say, hasn't exactly set the video calling world alight so far. Back in October 2017, Google leveraged its easy video chat feature for third-party apps in an attempt to gain momentum for the service, essentially allowing other software to use Duo's technology embedded in their own interface. With this new feature, meanwhile, it's entirely possible that contacts could be more inclined to give it a try on their own smartphone, after seeing how it works and that a friend is already using it.