Google Duo group calling rolls out but only in select regions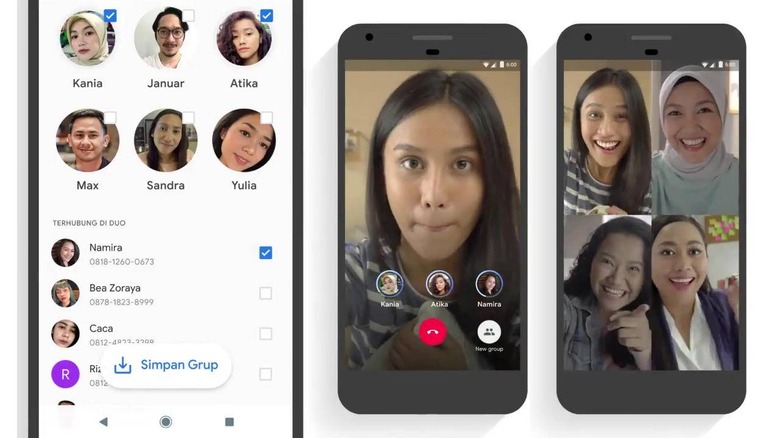 If the defunct Allo was supposed to be Google's answer to Apple's iMessage, the still existing Duo is its response to FaceTime. If that's the case, it's only fitting that it should have a Group FaceTime feature, too right? Particularly with the privacy bugs. That definitely seems to be the case with a group calling feature that has started to roll out. There are, however, to catches that could dampen some user's excitement.
Google has actually been revealed to be testing group calling a few months back. Give this is Google, however, there was no telling when it would actually roll that feature out. It's finally here but, unfortunately, only for a some.
Google Indonesia was the one that broke the news of group calling feature and Google Duo project lead Justin Uberti confirmed it. He also said, however, it's is only available in select regions. Sadly, he remains coy on what regions those are.
Di bulan Ramadan nanti mau video call lancar rame – rame sama teman dan keluarga?

🚨🚨 Good news!! #GoogleDUO sekarang bisa group call sampai dengan 4 orang loh. Yuk, cobain langsung Google DUO di Android kamu! pic.twitter.com/Yo7nQg6FdX

— Google Indonesia (@googleindonesia) April 24, 2019
The feature is also limited to only four persons, including the caller. The earlier leaked test showed Google was toying with having seven and Group FaceTime have more than four times as much. The one unique feature with Duo's implementation is that it seems possible to assign contacts to group so you can quickly dial those three same persons again next time.
It's definitely reassuring that Google is at least still giving Duo some attention, especially after it had abandoned and then killed Google Allo. Whether this is the final form of Duo group calls or not, we can only hope for the latter. Then again, we also hope it'll be more widely available in the first place.