Google Drive spreadsheet editing arrives for mobile users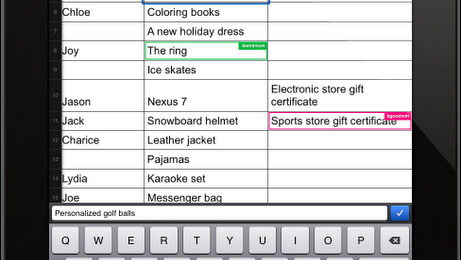 Google Drive is a pretty convenient service for those who like to keep their documents online and easily accessible amongst multiple devices. It does have some limitations, however, that reduce its usefulness for some users, one of which was the limited ability to edit spreadsheets via a mobile device. That has changed, however with the folks at Google announcing full spreadsheet editing for Google Drive on mobile devices.
Whether you have an iPhone, iPad, Android tablet, or other similar mobile device, with the Google Drive app, you can perform a variety of spreadsheet activities that desktop users have enjoyed for quite a while. Mobile users can create and edit spreadsheets, which includes resizing layouts, changing fonts and colors, and utilizing data filters. This is performed in the new native editor.
In addition, edits and changes can be viewed live as they're implemented, something highly useful for collaboration purposes. Pasting into Google Docs retains the original formatting, and entering "edit mode" in the Docs editor is as simple as a single tap. For those who use the service regularly, shortcuts to Google Drive folders and individual files can be added to your device's homescreen if you're running Android.
In addition to the new spreadsheets functionality, the Google Drive app includes a few other improvements, as well. Users will find text formatting to be improved when copying and pasting into a Google document. Those running Android can also now edit the text within a table in a document. You can pick up the app over at the Google Play Store.
[via Android Community]