Google Drive presentations get Chromecast support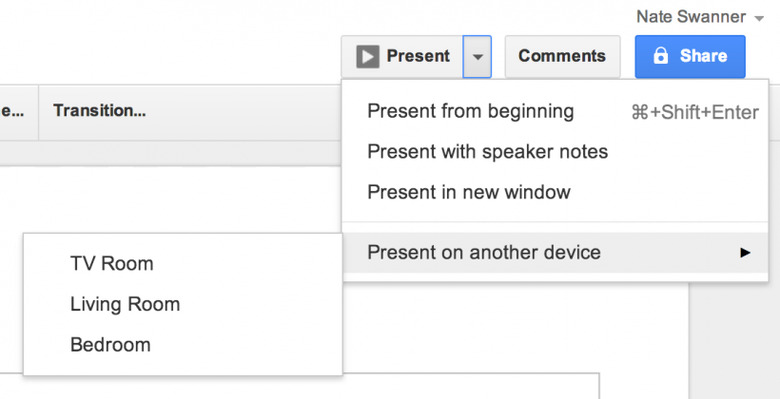 Your office might be littered with devices — projectors, TVs, computers — but those days could be coming to an end. Google recently cobbled in Drive presentation support for Chromecast, making it easy to cast a slideshow from your browser. Previously available to a select number of testers, it's now rolling out to all users.
In Drive, there is a "Present" button near the top. From there, you have the option to share your presentation to any Chromecast on the same network with the new "Present on another device" option. Those other devices seem to be relegated to Chromecast, at least for now.
This brings the first real productivity option from Google to the Chromecast, and it's one that could become useful for schools and business alike. This also dovetails nicely with Google's recent foray into enterprise communications. Their expensive-but-useful Chromebox for enterprise is another offering, showing Google is serious about being int he office as well as your pocket.
This really only works if you have the Chromecast extension for Chrome loaded, though. If you don't have that on your Chrome browser, you likely won't see the option. The "casting" is only available from the desktop, though. Currently, Android devices are not supported for such casting, though it would be a nice addition, especially for tablets.
Via: Android Police