Google Drive adds support for file homescreen shortcuts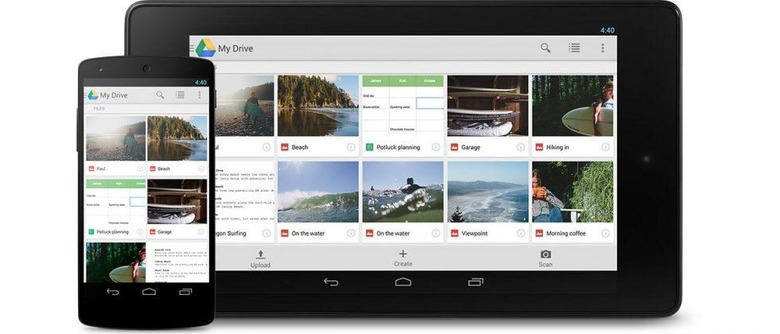 Google pushed out an update for the Android version of its Google Drive app this week; several changes come with the update, the primary one being new support for adding file shortcuts to the homescreen. The app is also a little more convenient for those who primarily manage their Drive account using mobile devices — it is now possible to alter the account's storage plan from within the mobile app rather than having to fire up a laptop.
The Google Drive update was released on Monday; assuming you've grabbed the update, you can now manage your account's storage plan from within the app, such as viewing your current plan and updating to a for-pay plan (which start at $1.99/month for 100GB). Once updated, you'll also start to receive comment notifications.
If you store frequently used files in Google Drive, the update also makes it easier to get at them by adding support for shortcuts on the homescreen. Tap the short cut and it will launch the app, taking you straight to the file. Finally, as far as changes go, users may notice both bug fixes and performance improvements.
Android users still running old, outdated devices won't like Google's final announcement — this is the last Drive update that supports Android 4.0 Ice Cream Sandwich. After updating this time, those still running Ice Cream Sandwich will not see any future updates for the Google Drive app.
SOURCE: 9to5Google