Google Do Not Track extension for Chrome available now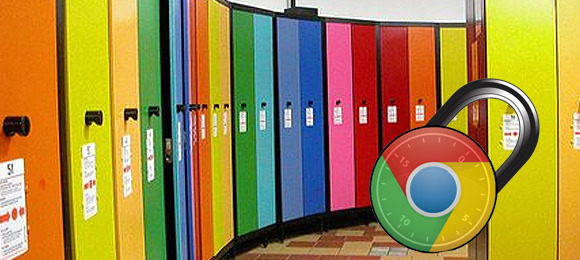 After much discussion today on how the Google Chrome web browser's up and coming "Do Not Track" button would be applied to the browser in future versions, Google has gone ahead and released a preliminary extension to make it so. This extension is one that anyone can click to install on their Google Chrome browser with ease, the functionality of it very likely to simply be baked in to future Google Chrome releases. This extension acts to opt your web browser out of online ad personalization via cookies once and for all – permanently.
This extension offers you an one-step persistent opt-out, as they say, of the personalized advertising and data tracking that has landed Google in so much hot water as of late. Google is careful to note that such personalized advertising and the data tracking that's involved in making it happen is still within the industry privacy standards for online advertising. Google is also careful to note that at no time will this extension ever track or keep any record related to the websites that you, the user, may visit.
You can view the self-regulatory program for online behavioral advertising that Google mentions above over at http://www.aboutads.info/, and not again that this is what's spoken about earlier today in regards to Google adding a "Do Not Track" button to their Chrome browser, but more specifically you can take a peek at http://donottrack.us/ to see how Do Not Track is implemented. And you can use that site to enable Do Not Track for Firefox, Internet Explorer, or Safari.
This extension we're talking about here and now goes by the name Keep My Opt-Outs and has actually been on the Chrome Web Store for months. The last update to this extension was all the way back in October of 2011, in fact, well before this most recent bout of privacy concerns arose for Google. As google noted back then:
"Why are we doing this?

We recognize that some users are uncomfortable with the personalization of ads that they see on the web and we offer many levels of control over this personalization. Two years ago we launched two ground-breaking innovations, the Ads Preferences Manager (http://www.google.com/ads/preferences/) and the industry's first persistent cookie opt-out. Now we're giving users who don't want their ads personalized the same permanent, one-click control for advertising-related cookies across our industry.

Is there a downside to installing this extension?

Without a cookie, the ads you see on the web are likely to be less relevant and diverse. It also may result in less profitable ads for your favorite websites." – Google
So have at it! Download that extension for Google Chrome inside your Google Chrome browser and you shall have tracking for ads no more!