Google makes major mobile change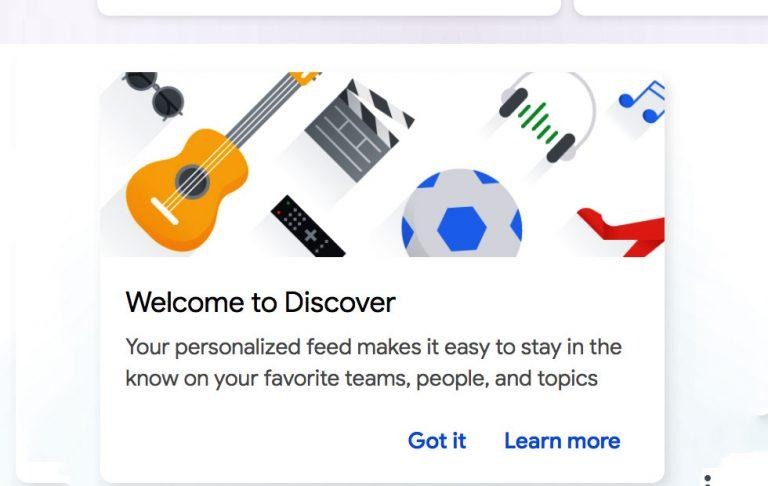 If you're on a mobile device and you head over to Google dot com, starting today you'll see something new. Where before now you'd have seen a search bar and a couple other tiny buttons, now you'll see a feed. This is known as Google's Discover feed. This is similar to the system we've seen evolving on Android home screens for a few years – but the idea that it's here, on the web... that's something new.
Google is continually moving forward, further and further downward, into the abyss. The abyss of all-knowing personal preferences and knowledge on your person. Whatever you do with a Google product, Google will turn into information that'll be used to serve your preferences for purchase.
That's a little different from service. Google isn't turning your actions and searches and such into a service that serves only the individual user. I believe this system does something not quite equivalent to service – it's more like Google is pulling down the walls between you and your tendency to seek out the same media over and over again.
This same feed can be found in the Google app – the main Google app, otherwise known as the Google search app. Users can find this page at Google dot com in their browser on an Android phone or tablet, or on their iPhone or iPad in the Chrome web browser. Pixel, Nexus, and Google Play edition devices (if you somehow still have one?!) can find this feed by swiping right on their device's Home screen.
Where does Google Discover feed info come from?
Google learns your preferences for their Discover feed through a number of services. Those services are, in no particular order:
• Web and App Activity
• Device Information (For Google to use this information, you need to have Web & App Activity turned on.)
• Location History (For Google to use this information, you need to have Web & App Activity turned on.)
• Location settings: "Some updates in Discover are shown based on your home location. If your home location isn't available, Google may use your work location or your device's current location."
How do I turn Google Discover feed off?
If you're in a web browser, just tap the three horizontal lines button – that's the Menu button. Then tap Settings, Discover, and "Don't show on homepage." If you're in the Google app, hit the Menu button, then Settings, Discover, and turn off Discover.
How do I turn Google Discover feed on?
This new feed is available inside the United States starting today, October 29th, 2018. It'll be rolling out across the globe in coming weeks and months. For now, it's time to really consider what this does to serve us – and what it's going to cost. I don't mean just cash-wise – it'll cost cash indirectly if we're constantly seeing the products we tend to buy – but mentally, intellectually, what'll it cost when these barriers are broken down? Consider that when you head to Google today.