Google details Android 4.0 Ice Cream Sandwich UI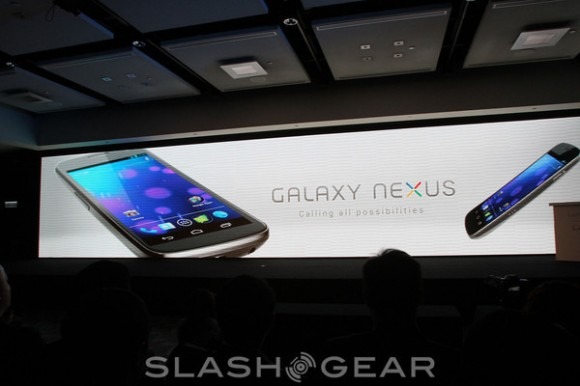 We are live at Google and Samsung's major Android Ice Cream Sandwich and Galaxy Nexus unveiling event in Hong Kong. In revamping this next-gen Android operating system into the ultimate uniting platform Google really rethought the image of Android and summarized it as three principles based on what people want Android to do: "Enchant me, Simplify My Life, and Make Me Awesome."
The first of the improvements to come with Android 4.0 Ice Cream Sandwich is an improved home screen that is even easier to customize and more intuitive in accessing what you need. It lets you put all your most common actions front and center and you can easily swipe around to explore this space.
The widgets tab is easy to find and add. You simply pick them up and drag and drop them to the home screen you want. They're also now resizable. Folders now work with simple drag and drop as well. Just drag one app on to another to create a new folder and you can move apps around within a folder also by dragging. But folders can be used for more than just apps. For instance, you can create a folder for speed-dial shortcuts. You can also customize your favorites tray, so your friends are all just one click away no matter what screen your on.
Android Ice Cream Sandwich will also be bringing to smartphones the multitask switcher interface that we're used to seeing on Honeycomb tablets. But now the interface is even more convenient to use as it lets you toss away any apps that you're not using with a simple flick gesture.
Screen shots can also be easily taken now by pressing down the volume down and power button at the same time. Once a screen shot is taken, it will be saved into the gallery from where you can email the image, upload, or share it whatever way you want.
The notifications system has been drastically improved and is now more interactive. It now features new icons and even music player controls so that you can quickly access your media controls without ever leaving an app just by pulling down your notifications list. You can also now quickly remove the less important notifications with a simple flick, similar to what you can do with the multitask switcher. You can also peek into notifications directly from your lock screen.
Text input is now more accurate and consistent and has a better layout. There's also an inline spell checker and an improved copy and paste that's consistent throughout Android. Simply hold down and then drag the handles to select the text you want. Another input method is speech to text and that's even easier and more instant in Android Ice Cream Sandwich.
On top of all this, is a new Face unlock feature that uses state of the art facial recognition technology to unlock your Galaxy Nexus. The event is still unfolding and we'll keep updating with more details as they come and stay tuned for our hands-on!