Google Denies Android App Payment Crack-Down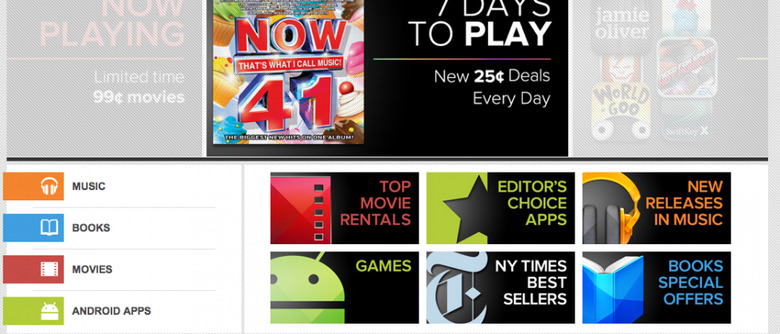 Google has denied penalizing developers for using third-party payment services, contesting claims that it told Android app makers they risked marketplace rejection for using PayPal or others instead of Google Wallet. Despite reports earlier this week that Google had contacted developers using PayPal, Zong, Boku or other payment providers, and threatened to suspend their listings in the freshly-renamed Google Play marketplace, the search company says its policy on payments is unchanged.
Reuters was first to blow the whistle, based on developer feedback including one supposedly threatening email sent to the coders behind social gaming app Papaya. "They told people that if they used other payment services they would be breaking the terms of use," Si Shen, founder and chief executive of Papaya, said. "Whether it's right or wrong, we have to follow the rules."
Google's warning, so it was claimed, was that Papaya needed to ditch PayPal and Zong and instead adopt Play In-app Billing, giving the developers thirty days to make the changes.
However, a Google spokesperson told both TechCrunch and The Verge that in fact its policies on in-app payments were unchanged from the original rules of March 2011. Those mandate that in-app purchasing be done through Google's own system, with the spokesperson saying that it was likely just serendipitous timing that saw Papaya get a warning. "If [a developer] had been in breach of that, and we had only just noticed, that's when we would send out a letter."
If purchases within apps are for non-app-related goods or content – such as a hotel booking, or some sort of online shopping order – then developers are free to use their payment provider of choice, the spokesperson explained. However, if they are offering new app content, then they must use Play In-app Billing, complete with its 30-percent tithe to Google.