Google Daydream adds ASUS, ZTE, Huawei phones, new headset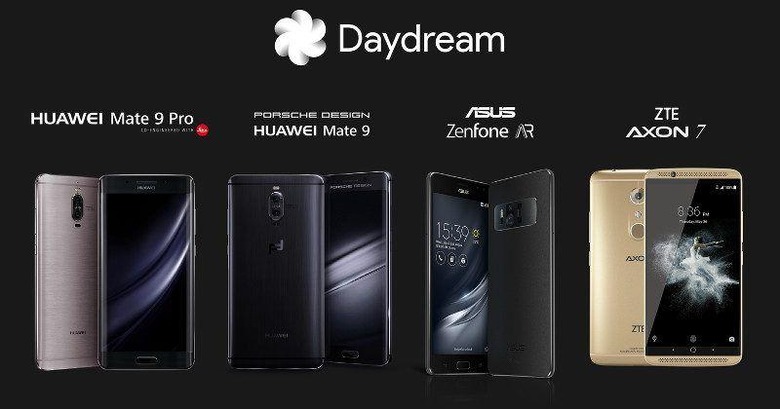 Cardboard, Google's first attempt at smartphone-powered virtual reality, was immediately available to almost every Android phone, and even some iPhones. In contrast, Daydream felt more like an exclusive club, with only the Pixel, and later on the Moto Z, as members. That club has just gotten a bit bigger, though not by much. Following announcements made at CES 2017, Google is formally welcoming four new smartphones into the Daydream fold. What's even better is that it's also announcing the first ever third-party Daydream headset to make it easier to, well, daydream.
The announcement is really part recap and part new reveal. ASUS has already shown its hand when it unveiled the ZenFone AR alongside the ZenFone 3 Zoom. The ASUS ZenFone AR, however, isn't just a Daydream phone. It also boasts of Tango augmented reality capabilities, as the name not so subtly hints. Huawei didn't have a new phone to announce, but it did reveal that the Mate 9 Pro and Porsche Design Mate 9 will not only be coming to the US but will also be Daydream-compatible. And they'll bring Amazon Alexa along with them. And while the ZTE Axon 7 has been in the market far longer than those three, it still has to get its Android 7.0 Nougat update. But when it does, it'll be Daydream-ready as well.
Part of the problem with VR, however, is that you'll need a headset to experience it, of course. While considerably less expensive than, say, the HTC Vive, the first and only Google Daydream View headset is still a rare Pokemon, making it difficult to taste the Daydream promise even if you have a capable phone. Fortunately, Huawei is coming to the rescue here as well. It has its own Daydream-ready "Huawei VR" headset coming at a still undisclosed date. Compatibility with other Daydream-ready phones is also still undisclosed.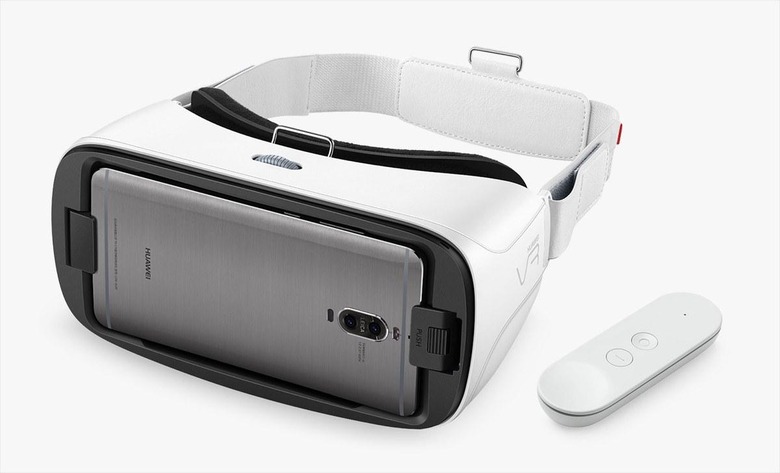 Mobile VR is still at its infancy, despite a year or so already in the market. And it's still taking very baby steps to become a serious VR platform. This, however, is at least a step in the right direction in making Daydream available to more device, but it will definitely need a lot more traction in order to grow.
SOURCE: Google