Google Cooks Up A New Recipe Search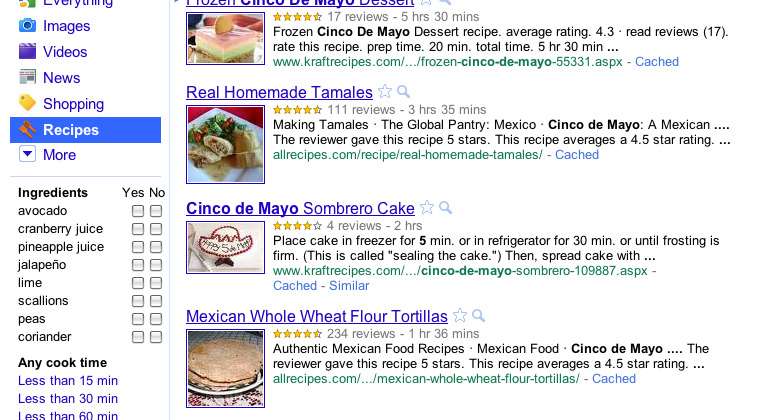 Being one that aspires to cook well and beyond my current staple of instant ramen, I'm really excited about Google's latest search feature. Google announced today that it will be implementing a new Recipe View to help you more easily find recipes online and it includes a whole slew of filtering options to really help you narrow down what's for dinner.
You can search using all kinds of keywords including specific recipe names, ingredient names, or even holidays and events. With Google's Recipe View, the results that show up will only be recipes related to those terms. And to help you make your selection, ratings for each recipe will also show up in the results much like how current business listings have ratings.
Google's Recipe View search results can also be filtered and sorted based on your ideal ingredients, cooking time, and even calorie count. The results are based on data from "rich snippets markup" which Google first introduced back in 2009. If you publish recipes on the web and would like your recipes to show up in the new Google Recipe View along with any useful filtering data, you can add rich snippets markup to your webpages.
[via Google Blog]