Google Compare Mortgages tool launches in California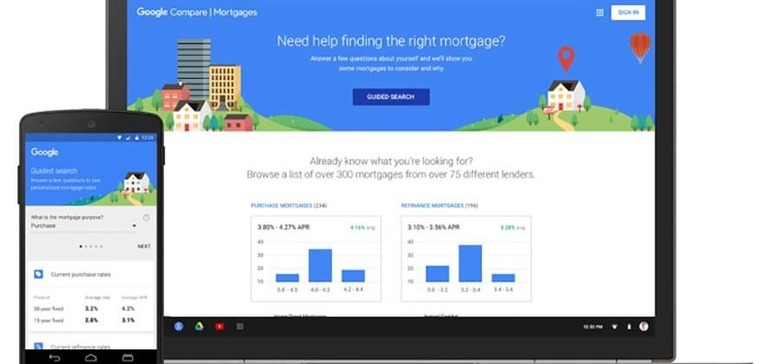 When it comes time to buy a new home or refinance an existing home, finding the right mortgage isn't always easy. Google has launched a new tool in California that it hopes will make the hunt for the right financing easier. That new tool is called Google Compare Mortgages and for now, it is only available in California.
The reason for being limited to California is that the tool required Google to become a licensed mortgage broker in the state. The search giant will roll the service you to other states in the future, presumably, as it meets the licensing guidelines in each state.
This isn't a free service with pricing based on something Google calls "a flexible cost-per-lead model." However, Google doesn't figure payment amounts into the ranking or eligibility to participate in the service.
Zillow and LendingTree power Google's tool. Google is thought to be getting lender data from Zillow's mortgage marketplace. How Google's mortgage service operates is similar to the tool it offers for comparing insurance for automobiles. One of the coolest features is that users can request a callback from the lender within the Google tool using an anonymous number so your contact info isn't shared. That should limit the often annoying follow-up.
SOURCE: Techcrunch