Google Collections tweaks make it easier to find and share content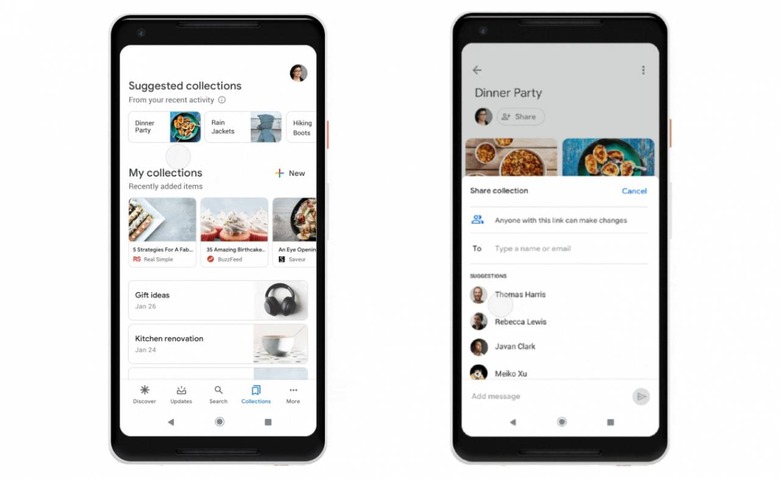 Google has announced some changes made to its Collections feature that make it easier to find and share content related to the things you've searched for and saved. The feature builds upon the activity cards Google introduced last year, this time tapping artificial intelligence to group similar pages the user has visited based on the activity. This is joined by a couple of other changes for desktop and mobile users.
These grouped similar pages are referred to as 'suggested collections' by Google, which says you have the option of saving them if you like what you see. Users are able to view the suggested collections within the Collections tab on Google's desktop website and mobile app. There's also the option of getting rid of them within Settings if you don't want these suggestions.
In addition, and assuming you have a collection saved, Google says that it can now show you other related content that you might be interested in — stuff that is related to the collection, of course. This is made possible by the 'Find More' button, which reveals the new content within the saved collection when tapped.
Beyond that, Google users can now collaborate with their friends and family on building a collection using the new 'Share collection' feature. You're given control over whether the recipient is only allowed to view the collection or if they are allowed to make edits to it. Google says the shared collections can be made private again at any time.
Google is rolling out the collaboration feature to all users around the globe, whereas the related content feature will be arriving 'in coming weeks,' according to the company. Users located in the US who have their account set to English will see suggested collections arrive starting this week; other regions and languages will get it 'over time.'