Google Cloud Print will join the graveyard by end of 2020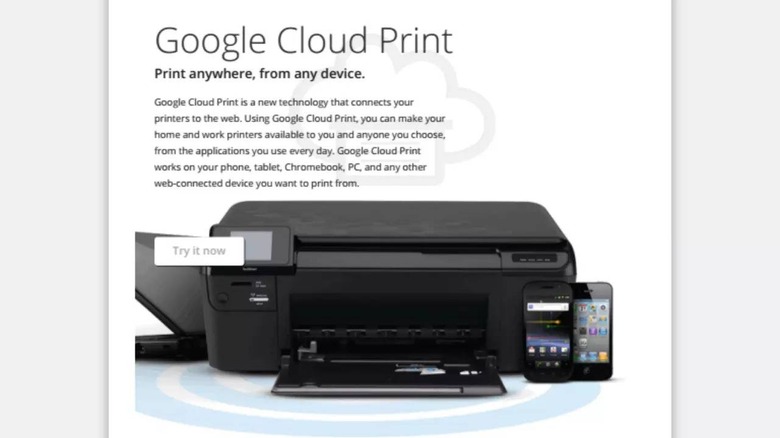 Another one bites the dust but at least Google is giving users a little over a year to brace themselves. Google has just "announced" that its Google Cloud Print facility will no longer be in operation come January 1, 2021 and it encourages users and developers to use other means to print stuff, referring to each platform's native printing features. Given what Cloud Print enabled users to do, however, it almost feels like a step back to 2010.
Despite our mostly digital age, people still need to print things, whether from PC or even a phone. Setting up printers is always a chore even when those printers came ready to connect to the Internet. And that's not counting the ones that don't.
Google introduced its Google Cloud Print in 2010 to make that process less stressful, at least for "cloud-aware" printers. It almost sounded futuristic, considering the promise of printing anywhere from any device. Initially developed for Chrome OS, Google launched an Android app three years later to bring the same convenience to mobile. Soon it will throw all of that out the window.
The cloud-based printing solution will no longer be supported after December 31, 2020. Users should move on to native printing facilities, which Google boasts has been significantly improved on Chrome OS. For a company that leaves and breathes the cloud, it almost feels like a step backward from offering a unified printing interface for all of Google's platforms.
Google doesn't explain outright why it's retiring Cloud Print, though its announcement does say that it has been in beta since 2010. That seems to suggest unstable or unused software until you remember that Gmail was in "beta" for almost that long as well.