Google Cloud Dataproc makes Spark and Hadoop manageable by anyone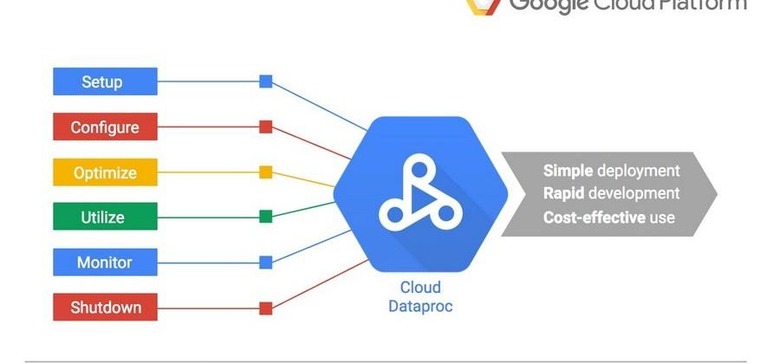 Without specific training it can be very difficult to manage large databases and deploy tools needed to use large data sets efficiently and easily. Not all organizations have the staff with the skills to do this. Google has announced a new service called Google Cloud Dataproc that aims specifically at making it faster, cheaper, and easier to manage Spark and Hadoop databases.
In fact, Google says that if you can read the blog post introducing Cloud Dataproc, you can get a Spark or Hadoop database up and running. The goal of the service is to make Spark and Hadoop management seamless and easy to perform. Cloud Dataproc allows you to create clusters, manage them, and turn them off when not needed easily.
Cloud Dataproc is priced at 1 cent per virtual CPU in your cluster per hour. That is on top of other Cloud Platform resources being used. Start, scale, and shutdown processes take 90 seconds or less each on average.
Cloud Dataproc is integrated with other Google Cloud platform services like BigQuery, Cloud Storage, Cloud Bigtable, Cloud Logging, and Cloud Monitoring allowing users to have a complete platform. Management is simple enough that no dedicated administrator or special software is required.
SOURCE: Google