Google Chromecast app released outside the US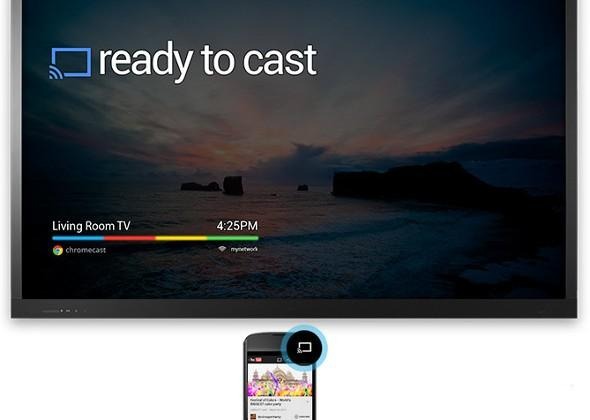 The Google Chromecast app is now available for download in multiple countries, reports Android Central. Previously the app was only downloadable within the US. The Chromecast dongle itself is not yet available for mail order or store purchase internationally, but the app availability could signal an imminent roll-out for its corresponding hardware.
The app is confirmed available in the UK, with multiple anecdotal reports streaming in from other countries. The device runs $35 within the US, but the accompanying app itself is free of charge. You can download it from Google Play or the App Store. Google hasn't made any official announcements about upcoming international release dates for the dongle.
Chromecast was released in July of this year. It lets users quickly send video and audio–such as YouTube videos or music–to a living room system for full-screen viewing and full sound. The dongle plugs into an HDMI port on a TV. The accompanying app adds a Chromecast button to devices for one-touch activation.
Although not intended as a replacement for Apple TV, XBox, PS3, Roku and other living room system-casting devices, Chromecast has shown itself to be a simple and inexpensive solution for running media from mobile devices to the big screen. When a Chromecast-activated mobile device sends a piece of media to a TV, it takes over whatever is currently on the screen. Users can switch out of the app on the mobile device while the media runs on the living room system for seamless multitasking.
SOURCE: Android Central