Google Chromebook Pixel LTE model shipping April 8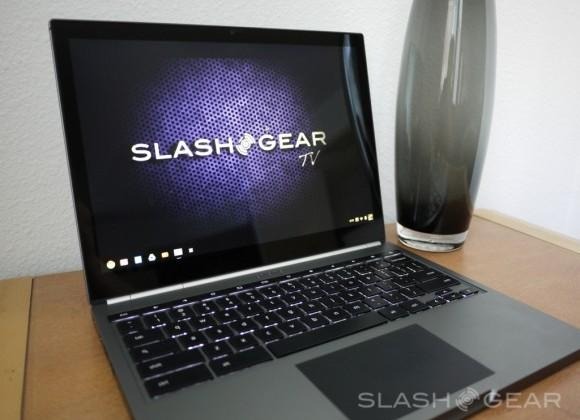 Google announced the Chromebook Pixel late last month, and said that it will begin shipping sometime next month, but no specific release date was disclosed. However, the LTE model of the new laptop looks to have a solid ship date of April 8, according to the product listing on the Google Play store. The entry level model still has yet to display a ship date, however.
The LTE version costs $1,449, which is $150 more than the entry level variant at $1,299. Then again, it comes with twice the storage capacity, but that still only makes it a device with 64GB of storage. Then again, we could see some users upgrading to the 64GB model for the storage alone, with LTE being a nice perk that comes with the package.
Obviously, though, you'll have to pay a monthly fee through Verizon if you want to use more than 100MB per month. According to GigaOM, $9.99 will get you an unlimited day pass. $20 per month will land you 1GB of data, $35 for 3GB, and $50 for 5GB. The free 100MB-per-month deal only lasts two years, so all LTE Pixel users will end up paying a monthly fee sooner or later.
Verizon customers can also add their new Chromebook Pixel to their existing Share Everything plan for only $10 per month. This allows Verizon customers to not have to pay more for data than what they're already paying for. If you're not familiar with the Pixel, it's Google's newest product and it sports a super high resolution 2560x1700 display, as well as an Intel Core i5 dual-core 1.8GHz processor and 4GB of RAM.
[via GigaOM]