Chromebook Pixel coming in April for $1,299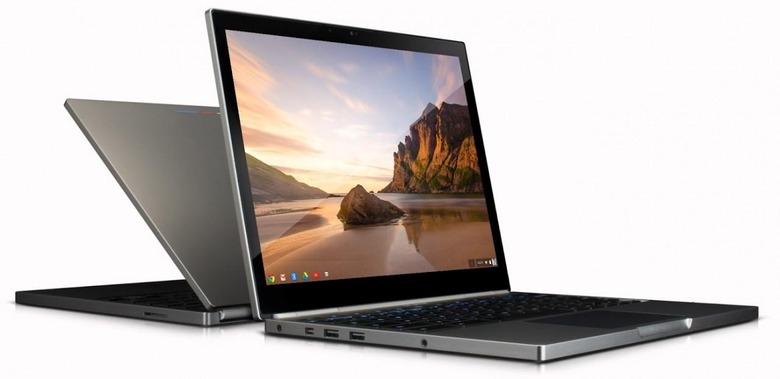 We heard rumors about the Chromebook Pixel earlier this month in the form of a pretty big leak. While many of us were skeptical, it seems that it was all quite true. Google officially announced the Chromebook Pixel today, with pre-orders starting right now. The laptop will begin shipping in April, and it'll cost you a pretty $1,299.
This specific Chromebook looks to take on Apple's MacBook Pro lineup, instead of just being an affordable option like past Chromebooks from HP, Acer, Dell, Samsung, etc. The Chromebook Pixel sports a 12.85-inch display with a staggering resolution of 2560×1700, making it a higher resolution than the Retina MacBook. Although, it has a 3:2 ratio, which is fairly odd in this day and age.
The Pixel comes with an Intel Core i5 dual-core 1.8GHz processor, 4GB of RAM, and two SSD options: 32GB or 64GB. Of course, that's not a lot of storage for all those media files you have, so Google is throwing in 1TB of Google Drive storage with a purchase of a Pixel, which will be free for three years.
You can pre-order the Pixel right this second on the Google Play store, and it'll cost you a crazy $1,299, which is right on par for what you'll pay for a MacBook Pro, but we're certainly not used to seeing this kind of price for a Chromebook, since most of them have been price in the $200-$300 recently.