Google-Designed Chromebook Pixel Leaks, Features Retina-Quality Touchscreen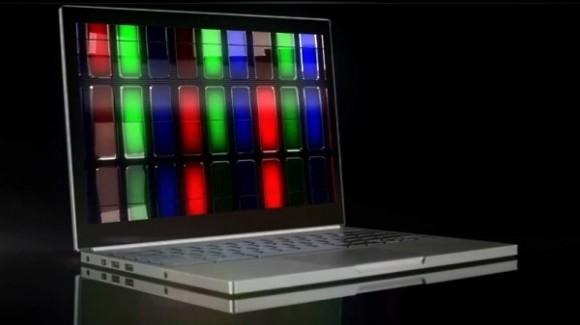 Google Chromebooks are aplenty at the moment, with Acer, Samsung, Lenovo, and HP all offering Chromebooks at different shapes and sizes. However, it looks like Google may take matters into their own hands, because a video has leaked today that features a touchscreen Chromebook laptop that has a Retina-quality 2560×1700 resolution.
The video was originally uploaded to YouTube, but has since been taken down, and the company responsible for uploading the video, SlinkyMe, says that the video made its way to YouTube after its servers were compromised by hackers. Of course, we don't know if that was actually the case, since it's also possible that the video was just accidentally set to "public."
The Google-designed Chromebook is supposedly called the Pixel, most likely named after the high-resolution display. It's not said whether the device is both designed and manufactured by Google, or if they're partnering with a manufacturer to put it together for them, similar to how the Nexus series of mobile devices operates.
Of course, this isn't the first time that a Google-designed Chromebook has been made. The company released the CR-48 Chromebook, which only made its way to a handful of people and actually never went on sale. Of course, just like with the CR-48, the Pixel looks to be simply designed and takes a few queues from the MacBook, including the aluminum shell and the chiclet keyboard. We'll be on standby if more details emerge of the Google Pixel.
[via Liliputing]