Google calling for more tablet-optimized Android apps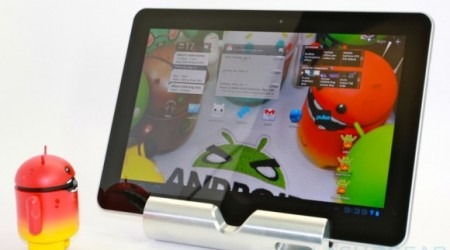 With the release of Google's first tablet, the Nexus 7, earlier this year, we've been wondering when the search giant was going to up its game with tablet-optimized Android apps. Today, the company published a "tablet app quality checklist" on its Android Developers Blog that urges developers to build more tablet-optimized apps.
Tablet-specific Android apps are hard to come by currently. However, Google's new initiative should pave the way for better apps on larger displays. In order to ring in the holiday season on a good note, Google revealed an exhaustive set of guidelines for Android app developers to follow when developing tablet versions of their apps.
This isn't the first time that Google is releasing guidelines for Android app development, though. When Android 4.0 Ice Cream Sandwich released, Google decided that it was about time to give some uniformity to all of the Android apps that were floating around, and they released a style guide for developers to follow to add a little bit of consistency throughout the Android platform.
Then again, is it a little disappointing that Google has to push developers into optimizing and creating apps for Android tablets? It's already been nearly two years since Samsung introduced the Galaxy Tab, which was one of the first serious Android tablets to hit the market. For some reason it seems most developers aren't interested in creating such apps for larger screens yet.