Google Calendar on Web gets a modern design and new enterprise features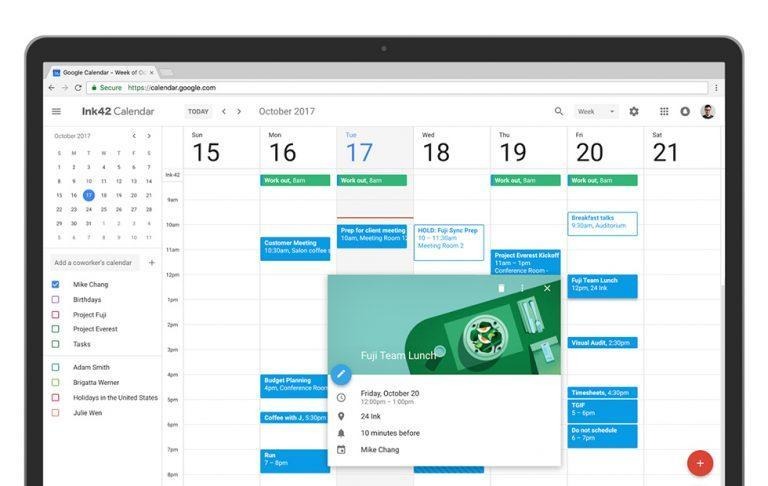 Google Calendar on the Web has received a modern redesign that better resembles the mobile app, as well as new features targeted specifically at enterprises. The design has a modern color palette, says Google, while being highly responsive and able to adjust itself to match any screen size.
The new features will, in some cases, appeal to all users, though others are more relevant to businesses or anyone in charge of business scheduling. Chief among these new features is the ability to see the details for a conference room before booking it. A G Suite admin now has the ability to add detailed info about a meeting room in Calendar, such as how many people it can hold or whatever items (projector, etc) are available.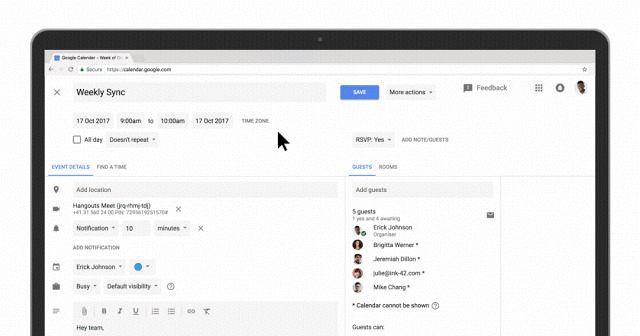 When an employee needs to reserve a meeting room, they can first read this information to ensure that it meets their needs. This is done by hovering the mouse over the meeting room's name and waiting for a pop-up card to appear with the data.
Joining this is a 'Day' view option for seeing multiple calendars at once side-by-side. This makes it possible to, for example, compare to different calendars with each other. When scheduling multiple people for a meeting, for example, this view will make possible to visualize which time blocks all of the employees have available, making the process more efficient overall.
If someone is scheduled to attend a meeting, whomever has access to the calendar can see information about those participants. Deleted items can be easily viewed and, if necessary, restored from the same place, and it is also now easier to toggle between views like 'Day' and 'Month.'
Finally, anyone who creates a Calendar invite can now stylize them using hyperlinks and rich formatting. You could, as one example, link directly to a document or presentation in the Calendar invite while using rich formatting to keep things neat. There's a new Event Detail view in which these Calendar invites can be directly opened.
While G Suite admins have the option to manually chose when to switch to the new UI, Google says it'll be automatically arriving as default on November 14 for rapid release and November 28 for scheduled release.
SOURCE: Google