Google Calendar On Android Finally Gets This Feature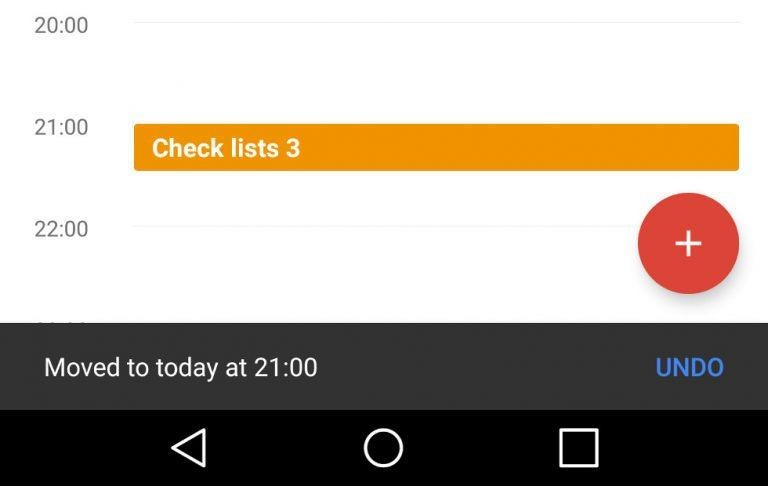 There are just some gestures that have become so natural that we've come to expect them almost everywhere, especially on smartphones. Pinching (not squeezing), flicking, panning, and even dragging and dropping. In the same vein, we become painfully aware when they're not there. Like being able to drag and drop events in a calendar app just to change the time. The long wait for Android users is over because, after years of wishing, Google Calendar finally got exactly that feature.
Yes, you'd be forgiven if you started laughing. How can something so simple, so basic take that long to implement? And it's not like Calendar is some obscure app that Google isn't particularly pushing to users. Or maybe it is. Either way, it shouldn't be a surprise anymore why Google Play Store is teeming with highly rated third-party calendar apps.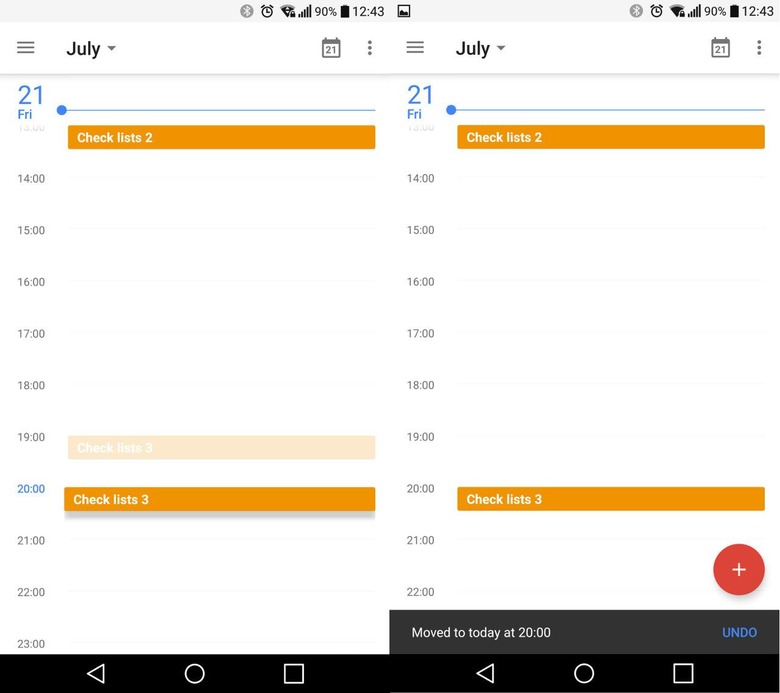 So what's new in this feature, which Google never really announced? You can tap and hold on an event, drag it to another time slot and the event's starting time will be changed accordingly. That's all there is to it really. It's one of those tiny changes that sends ripples throughout the entire Android landscape.
The new and long-overdue functionality works in both Day view, when you're simply changing the time, as well as in week view, when you want to change the date as well. Once you drop the event to its new time, a "toast" message at the bottom appears, along with a handy "Undo" option, in case you change your mind. Because of the way Google Calendar works, that isn't possible in month view.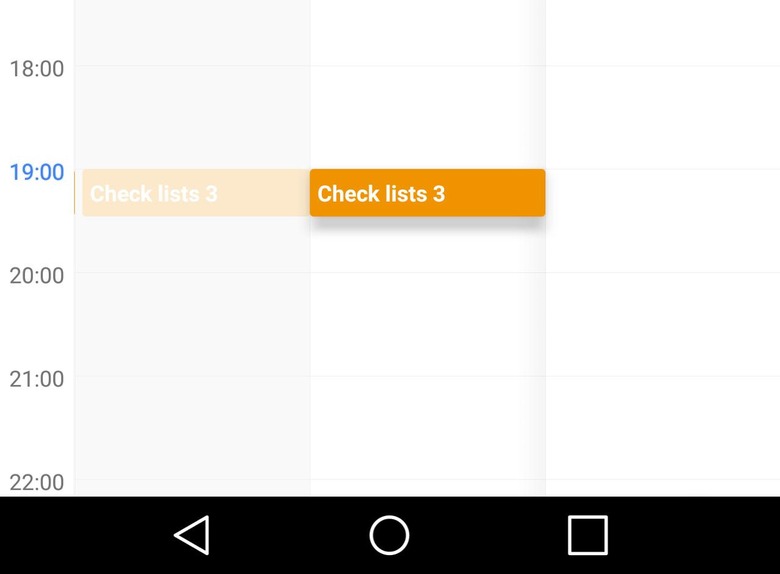 But before you drop your favorite third-party calendar app like a hot potato and rush over to Google Calendar, know that there is still one long-standing feature request that has yet to see the light of day. While you can easily create events on different calendars, you can't just as easily move events from one calendar to another. At least not in the Android app. At least not yet.
VIA: Reddit