Google Calendar now shows when you're free for easier scheduling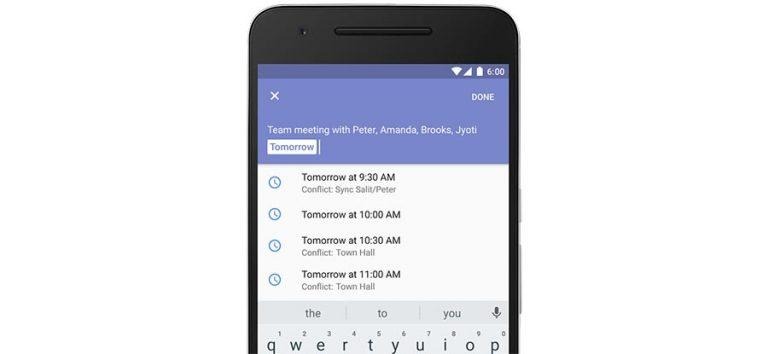 The Google Calendar Android app has been updated with a new feature that first arrived in Calendar for Work and Education — it can pinpoint times when you're free, making it easier to set up appointments. The feature can be used with specific dates, as well, so you can quickly find the right open time slot for your needs. Google announced the new feature this week, and you can get it now in version 5.5.7 via the Google Play Store.
The feature is as straight forward as they come — open Google Calendar and create a new event. Choose a date for it, and Google will pull up a list of times broken down into half-hour blocks. Times when you've already got stuff going on will show a "conflict" with the name of the event that is scheduled for that time.
Time periods when you are free won't show any conflict, so you'll know you're free to schedule something during it. It's a simple update, but one that makes arranging events or meetings much easier on mobile, the same kind of simplicity you'd find in the desktop version of Calendar. It isn't clear when the feature will make its way to iOS.
This feature is similar to the recently added "Goals" feature, which automatically schedules a goal (like studying or going for a run) during a time when you're available and when it is sensible. If you have a ton of meetings on a day, for example, it probably won't schedule it on that day.
SOURCE: Google