Google buys part of HTC's smartphone operations for $1.1b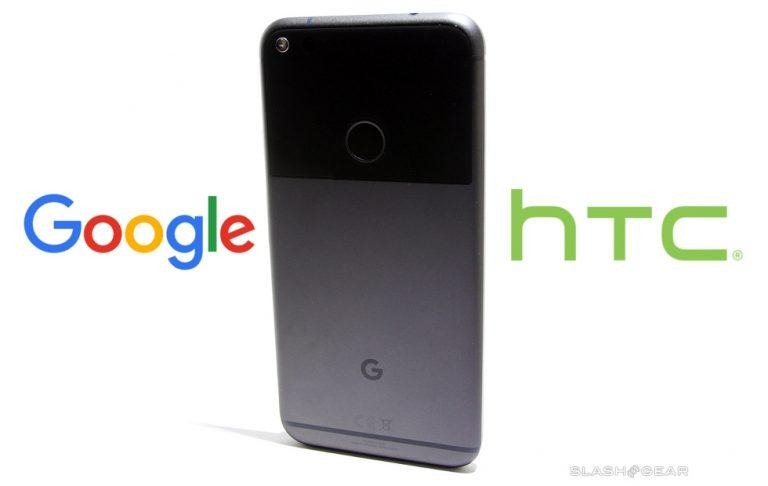 HTC phones are dead. Long live Google phones, or something to that effect. As has been speculated, and perhaps even wished for, Google has acquired HTC, or rather only a part of it. It has purchased HTC's smartphone operations only, but is still giving the Taiwanese company some wiggle room for its own smartphones. And the price Google paid the embattled former tech giant? $1.1 billion, which is a paltry sum compared to to the $12.5 billion paid for when it acquired Motorola and even less than half of the $2.9 billion it got from selling Moto to Lenovo.
To some extent, that does speak of the dire straights HTC's smartphone business is in and the financial situation that the company is finding itself in. It was valued at $1.9 billion only this year, so it isn't surprising to see Google paying for substantially less than that.
Google's interest in buying HTC is also not surprising. It's between a rock and a hard place when it comes to trying to push its "pure Android" vision to consumers. It obviously can't rely on OEMs to follow that vision and making its own phones might alienate those partners. This complicated situation, leading to this acquisition, is Google's attempt at finding a middle ground.
Google prefers to call it "an agreement", without mentioning the exchange of money. In essence, it means that HTC people who were involved in making the first, and so far only, Pixel phones will be moving over to Google. It's no secret that such talent will be used for future "Made by Google" hardware, which includes not just Pixel phones but Chromecasts and smart speakers too.
This isn't yet the end of HTC, however, or even of its smartphone business. The agreement includes a non-exclusive license to HTC's IP, which implies that the Taiwanese OEM is still free to make its own smartphones. The question is whether it will still want to. At least it leaves that door open to them.
But perhaps more importantly, HTC still has full control over Vive, which is now perhaps its only remaining profitable business. Whether it will sell even that to some other buyer is yet unknown, but it's better than ending up with Google, where it would have languished until canceled and forgotten.