Google buys locker storage provider BufferBox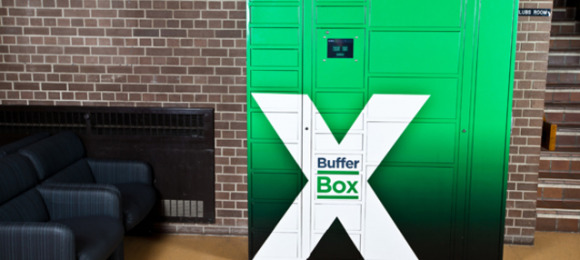 Google has purchased BufferBox, a Canadian startup based in Waterloo that has been in business for about two years. According to sources, Google paid over $17 million for the locker storage provider, although the terms of the deal aren't available. This could poise the search engine giant as a serious competitor to Amazon Locker, a service that allows buyers to pick up a product at a locker unit rather than receive it at their home or office.
A Google spokesperson told Tech Crunch: "We want to remove as much friction as possible from the shopping experience, while helping consumers save time and money, and we think the BufferBox team has a lot of great ideas around how to do that." There's no word on how Google plans to implement the service, with only the acknowledgement that BufferBox will keep its brand.
In excess of 100 BufferBox lockers will be available in Canadian transit depots and other select locations by the end of 2013. Users will be able to subscribe for single-use deliveries. This is, of course, in the same vein as Amazon's Locker service, which allows users to pick up an item from a locker using a code that is delivered via email once the parcel has arrived.
We reported on November 6th that Staples is set to place Amazon lockers in its retail stores. This is in addition to their current placement in a variety of locations, including drug stores and convenience stores throughout the US. Buyers have three days to pick up an item once they receive the notification that it is available.
[via TechCrunch]