Google breaks down Black Friday, shows best time to shop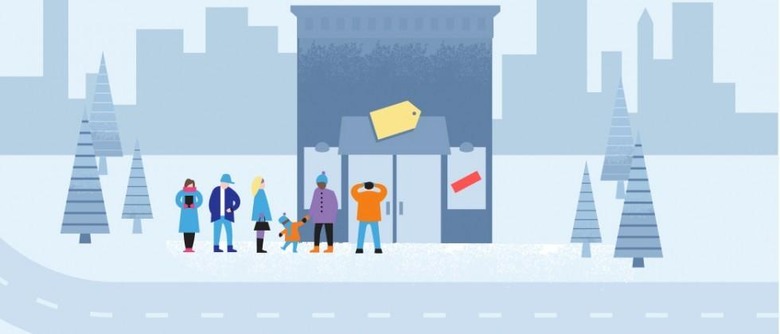 Black Friday is nearly upon us, and if you're one of the brave souls planning to venture out into the madness, some data Google has laid out might be of interest to you. The company recently published some infographics for retailers with the goal of helping them make more effective business decisions, but the data could be useful to the lowly shopper, too. For example, Google's data suggests heading out between 4AM and 6AM is optimal for avoiding the crowd.
Google has all sorts of data about Black Friday available on its "Think with Google" website. The traffic times chart below is one example, showing when traffic is highest and lowest and breaking it down for specific retailer types.
As you can see, it doesn't matter where you're going if you're heading out in the afternoon, as you'll be battling the crowds everywhere. Very early morning hours, though, means you won't have to park half a mile away.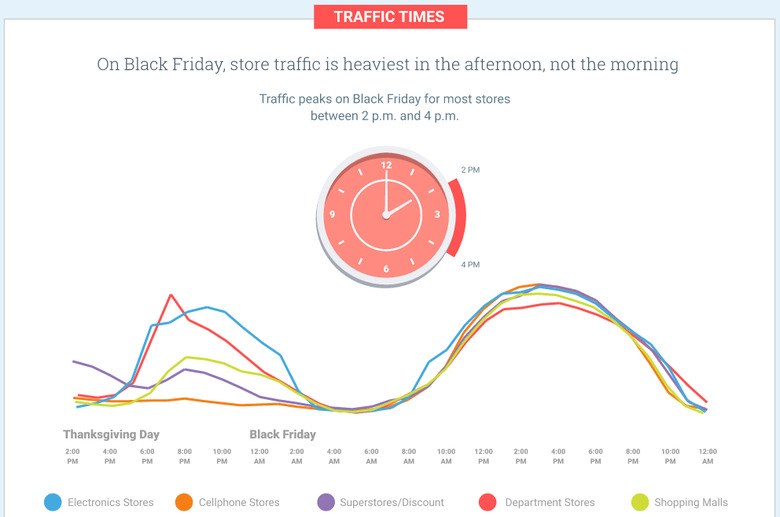 Beyond the traffic patterns, Google found that certain types of stores don't get as much attention as others, meaning you'd have more luck scoring that big ticket item if you concentrate your efforts on the least among retailers. Department stores, for example, don't see their biggest traffic day on Black Friday, while electronics and cellphone stores see a big increase.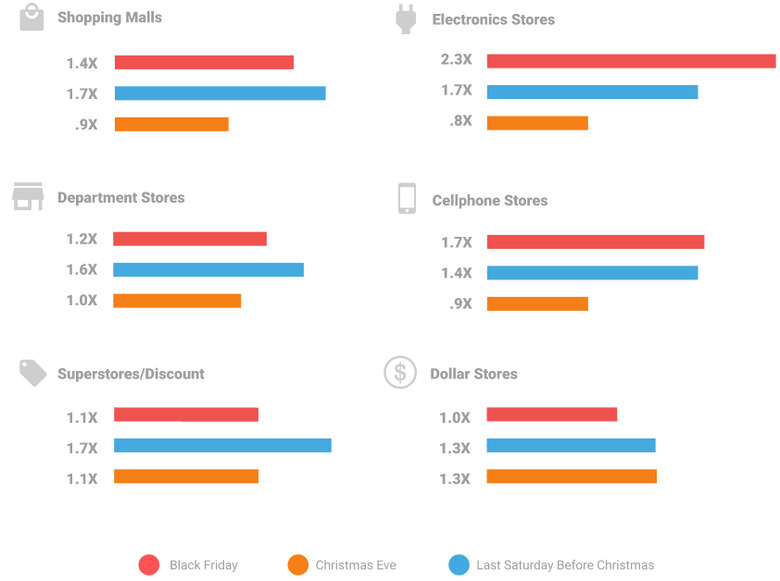 If you're interested in a further look at the data, Google has also assembled three predictions targeted at retailers that show interesting buying trends.
SOURCE: Think with Google