Google bought Fitbit: what this means for smartwatches market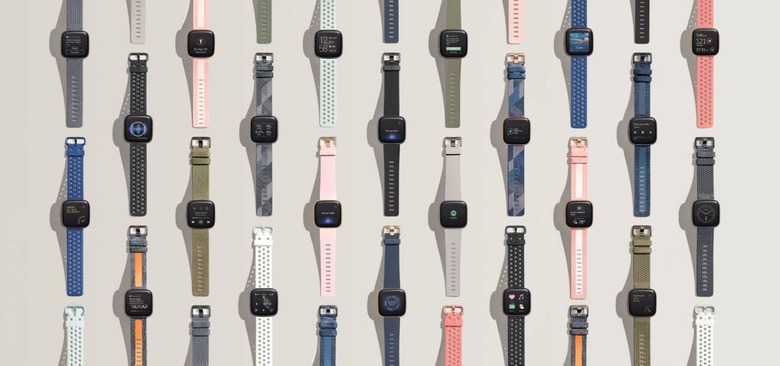 Apple is dominating the smartwatch business and Google is finally feeling the FOMO. With Apple Watch devices capturing almost 46% of the market in Q2, Google with its WearOS smartwatch software, knew it had to respond. On November 1, Google paid $2.1 billion to acquire fitness-tracker brand Fitbit. They current sit second in the wearable band market, at 24%.
With the launch of the critically-acclaimed fifth-gen Apple Watch, Google's going to have to play catch up in order to build a name of its own. But having bought a sizeable chunk of the market, with the bonus of all of Google's AI-smarts, this Google-Fitbit coupling could make a big impact to what's on your wrists.
Smartwatches attach you to the ecosystem
Of course it's about Apple. Apple products work best with Apple products. Pairing Airpods to non-iPhones becomes a chore, and services on the Apple Watch don't share the same integration. It gives another reason for Apple users never to look over to the other side. Conversely, it also gives Google customers a reason to look over to Apple.
Unlike Apple, Google products are more open. Android is open-source; wireless earbuds work the same across most devices – it mostly depends on the quality of the third-party developer. This lack of exclusivity may not change with Fitbit, but if it's good, it introduces a worthy competitor to the Apple Watch.
Sure, Google has WearOS, a smartwatch software provided to third-party manufacturers like Casio and Fossil. But if the Google Pixel's version of Android proved anything, WearOS could become even more cohesive with Google's very own products. It will be able to implement it in its own vision.
That way, it could prevent you from introducing Apple products into your collection of Google/Android devices, or win consumers from the other end. Acquiring Fitbit looks to be a solid fighting chance.
Fitbit's track record and Personal Data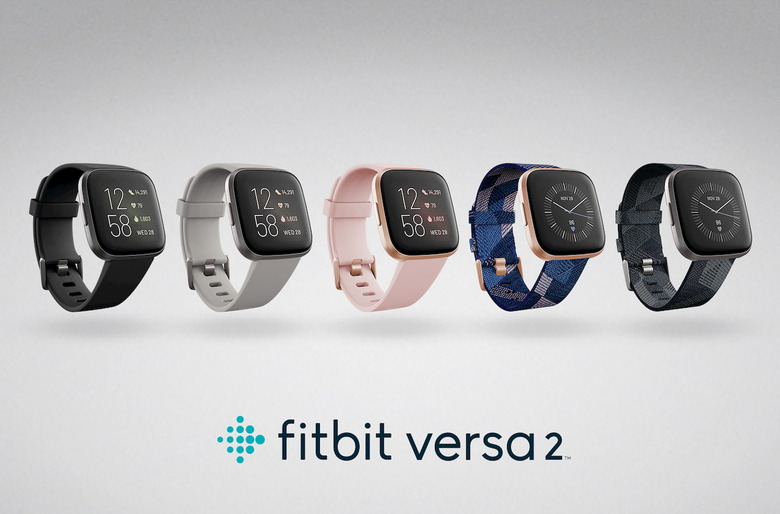 To Google's advantage, establishing itself in a new market will require credibility and trust. After over a decade of manufacturing smartbands, Fitbit has bucketloads of experience with a loyal user base to boot.
While the fate of its products like the Versa and Inspire Family are still unknown, these well-reviewed fitness trackers with plenty of health apps and features offer a solid foundation to build on.
For data-driven companies like Google, the more they know about you, the more money they stand to make. If only there was another device that stuck around you all day long.
Strapped onto your wrists, watches provide manufacturers with valuable personal information. These range from sleeping habits, health status through heart rate monitoring, how much you exercise and all sorts.
Do note, Google have explicitly mentioned that Fitbit data will not be used for targeted ads – imagine seeing ads derived from your weight or level of fitness. The tech giants have also stated Fitbit users will get the choice to review, move and delete existing data. Those who've bought into the Fitbit brand do not have to be onboard with Google. Fair play.
We may be clear of ads, but Google made no such promise about using that data for non-Fitbit-related ventures. For better or worse, health studies, behavioral research and other trials based on tens of millions of user activity are still completely permissible.
How Google could change Fitbit?
If you're still on board, one of the biggest things to look forward to is smarter AI-integration. Its pretty acceptable to say with its large user base and search engine, Google Assistant has knocked Alexa and Siri (oh, and Bixby) out of the ring. And you can bet Google's AI smarts are coming to smartwatches.
While Google has sworn to keep advertising out of its business with Fitbit, expect to see the AI making recommendations on fitness regimes, tech health and how you can improve your health.
It's likely Google will expand beyond Fitbit's focus on fitness and health, improving integration with its smartphones and other apps and appliances. Streamlined messaging, speech-to-text functionality, integrated maps and on-the-go Googling would all be welcome additions here.
Privacy has to be assured
There's no shaking off the dark reality that the incredibly personal information given to Google could be mishandled. After Facebook, which was reportedly in the race to acquire Fitbit, Google are just about the second-most problematic tech giant to pick up the wearables brand.
The past year has seen the tech giants in the battle against Congress and the public over privacy matters and data collection policy. Acquiring wearables brings these methods even closer to home.
Google has vowed to keep our Fitbit-related info away from ads, but it's a promise that will need to be reviewed carefully as new developments come forth.