Google+ becomes the second most popular social network behind Facebook

Move over Twitter, because according to Trendstream's Global Web Index for Q4 2012, Google+ has managed to move into the second-place spot for social platforms. This puts it behind Facebook (although by a significant amount of users), with YouTube also managing to top Twitter. Now Twitter is in fourth place in terms of total active users, at least according to Trendstream's collected data.
That data estimates Facebook's active user count was at 693 million at the end of 2012. Compare that the estimatated 343 million Google+ users at the end of the year, and it's easy to see that Google+ has quite a bit of catching up to do. Still, that was enough to move Google+ in front of Twitter, with YouTube following closely behind.
As Forbes points out, it's important to remember that these are active user counts – meaning this doesn't represent total users – and that it doesn't take much to make one an active user, especially with the number of services and other websites tied to these social networks in one way or another. Take YouTube, for instance – if Google were to link YouTube with Google+, it could make the number of active Google+ members skyrocket.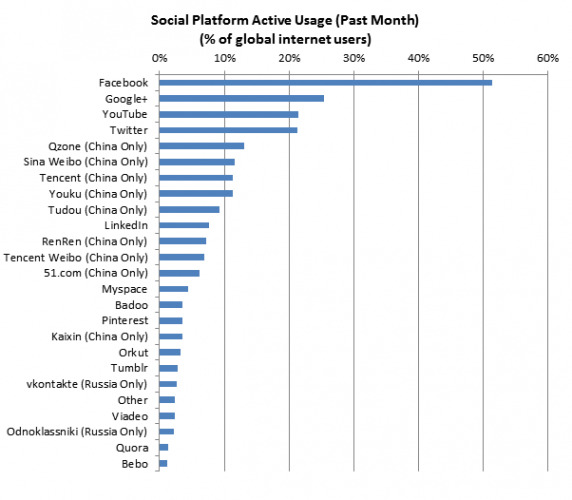 In any case, don't expect numbers to start falling anytime soon, as we're seeing Google, Facebook, and Twitter do more and more to integrate their social platforms with our lives each and every day. Google+ has a lot of ground to make up in its battle against Facebook, but it's far from dead like some on the Internet would have you believe. Stay tuned, because this shows that the battle of the social networks is heating up, and in the meantime, be sure to check out SlashGear's own Google+ page.
[via Android Community]