Google Audio music download store coming October 28th?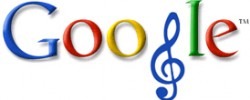 It seems the rift between Google and Apple is growing; after the latter made moves to supply its own mapping technologies for the iPhone and iPod touch, Google now looks set to kick off its own music service to rival iTunes.  According to TechCrunch's sources, the so-called Google Audio service will launch on October 28th, and offer US users both access to streaming media together with purchase/download links.
Google's partners in the venture are tipped to be LaLa and iLike, the latter of which was recently acquired by MySpace.  The social networking site has streaming rights agreements with all four of the major music labels, all of whom would probably love another opportunity to persuade people to buy tracks rather than listen to them online.
As well as offering streaming and download links, Google Audio will flag up any related content, presumably including YouTube video and anything else related from the search giant's database.  LaLa and iLike have already announced a launch event for October 28th, billed as hosted by them "& others".  It will be interesting to see whether the service gets integrated with Android; as our own columnist Michael Gartenberg suggested earlier on today, one of the key elements holding Android back is the absence of a solid media download system integrated into the smartphone platform.