Google Assistant may soon let you send texts from the lock screen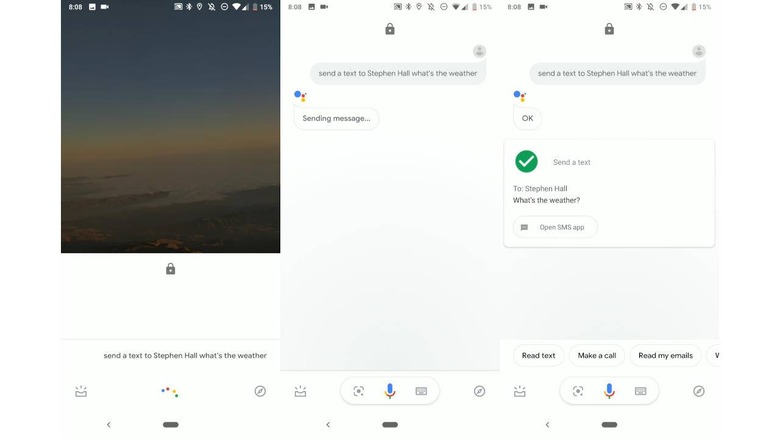 Google Assistant has admittedly grown up to be one of the biggest examples of the practical use of AI and machine learning technologies today. It lets users accomplish a lot of things on their phones or in their homes without even lifting a finger, literally. It is almost ironic then that the one thing it can't do without unlocking your phone is to send a simple text message. It might be able to do soon if this new A/B testing gets to final release.
To be clear, Google Assistant can already start the process of sending a message even while the phone is still locked. You can dictate the message and the recipient without even glancing on the screen. Of course, it also provides visual feedback to let you check before it sends.
It can't' however, directly send the message, at least not until you unlock the phone. That requires you to either key in a passcode, fumble for the fingerprint scanner, or glare at the front camera. It's not completely hands-free and can even waste a few precious seconds.
9to5Google spotted a change happening on some devices where the message is sent directly even without unlocking the phone. The feature is in A/B testing so it's only on a random set of Pixel owners too. Given Google's silence, there may even be a chance it doesn't make it out to the public at all.
On the one hand, the feature is indeed convenient, especially for hands-free use. On the other hand, given the nature of SMS, there are no take backsies when, not if, Google Assistant mishears you and sends the wrong message to the wrong person.