Google Assistant isn't heading to tablets any time soon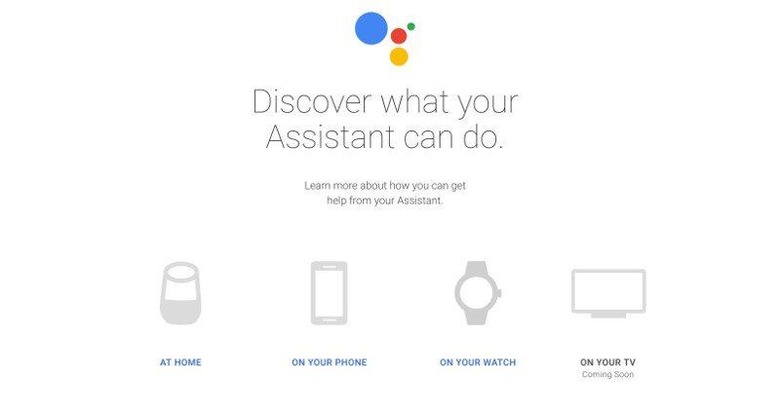 Google was surprisingly quick at making its smart assistant available to more devices outside of its own product line. Once a defining feature of the Google Pixel and the Google Home, Google Assistant has, starting last month, rolled out slowly to other Android phones, presuming they're running on Marshmallow or later, even if they're not a Nexus. Unfortunately, those who have been waiting for word on Assistant's arrival on Android tablets did just get that word, and it's not the one they wanted to hear: "no".
There's no need to mince words. This is what a Google spokesperson told Android Police regarding the Google Assistant situation:
"The Assistant will be available on Android Marshmallow and Nougat phones with Google Play Services, this does not include tablets."
Of course, that doesn't really discount the fact that it could happen sometime in the future. But Google doesn't comment on the future, so we can only take it for its face value.
This does open up wounds among the Android faithful who have felt that Google's treatment of tablets has been rather unfair. Aside from a few new but still significant improvements, like split screen multitasking, Google has been rather stingy on the tablet front. Making matters worse is the state of Android apps on tablets, even Google's own. Withholding Google Assistant for no obvious reason definitely doesn't help.
Of course, being an open platform, it's certainly possible to get Google Assistant up and running on an Android tablet that meets the basic requirements. You'll have to do the heavy lifting yourself, though, and there's no assurance of stability or even full functionality.
In the meantime, those that do already have Google Assistant on their phones can hop over to Google's new tips website made especially for it. The site shows users what Assistant can do, though it doesn't speak of the one thing it can't do: work on tablets.
VIA: Android Police