Google Assistant integration makes the DISH Hopper even smarter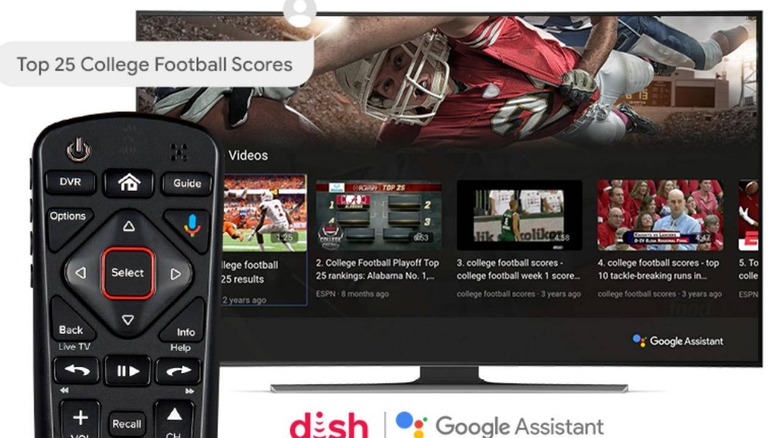 Smart TVs and the set top boxes that make regular TVs smarter offer all sorts of advanced features that go beyond simply changing channels but most of them seem to still be rooted in the past in one important way. The remote control and its dozens of buttons have become an indispensable part of the experience even when it's also the most cumbersome means of control. Some, like DISH' Hopper systems, do offer some amount of voice control and they're getting a huge boost today with the arrival of Google Assistant on their remotes.
Simply pressing the mic button on existing remotes will open a whole new world that can go beyond just entertainment. Of course, thanks to Google Assistant, you can simply say "Show me sci-fi movies" or "Launch Netflix" or even simply "Change the channel to ESPN" and enjoy truly hands-free watching. But Google Assistant is more than just a voice-controlled extension of your remote. It is also a voice-controlled extension of your smart home.
If you already have other smart devices installed in your home, you don't even have to reach for your phone to control them. Press that magic button again and ask Google Assistant to dim the lights for a better cinematic experience. Too cold for comfort? Virtually reach for the Nest Thermostat with your voice. Depending on what you have at home, you can even check your washing machine or oven without getting up.
And it doesn't have to stop with things in your house either. Who says you can't be productive on the couch? Manage your tasks, curate your shopping list, or even learn new things thanks to Google Assistant's integration with the World Wide Web.
All owners of DISH Hoppers, Joeys, and Wallys will get the Google Assistant feature once the software update rolls out. They do need to have a remote already and the existing mic button will do that job. If they don't have a remote, though, they can check on DISH' website if they're eligible for a new remote, one with a Google-branded mic button even.