Google Assistant Ambient Mode turns some phones, tablets into Smart Displays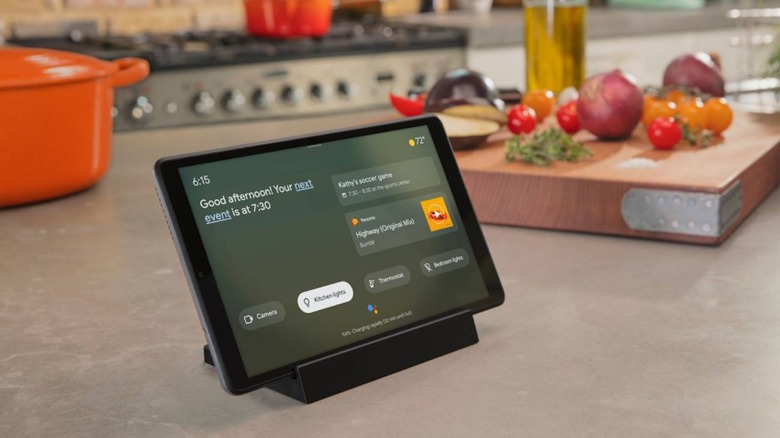 There has been no shortage of new Android devices, both phones and tablets, announced head of the formal start of IFA 2019. Some are, of course, more notable than others but seems that there is some underlying similarity between some of those. Almost as if in passing, Google has announced the presence of a new mode for Google Assistant that will turn these new Lenovo tablets and Nokia phones into smart displays when charging.
Almost all Android devices in the past two or so years now come with Google Assistant, at least those certified with Google Play Services. But unless they have that limited Pixel Launcher, most of the interaction users have with the smart assistant is via on-demand queries and commands. That's a different mode of operation on smart displays like the Google Nest Hub where Google Assistant takes on a more permanent visual form that users can interact with via touch.
Google Assistant's new Ambient Mode is something of a mix of the two. When a regular phone or tablet is charging or docked, Google Assistant will popup in a full-screen interface that gives users a visual overview of notifications and reminders, audio playback, and smart home controls. And when you're done doing all that, it will then switch to a slideshow of your Google Photos, turning it into an ad hoc digital photo frame.
This new Ambient Mode is sadly available only in the upcoming Lenovo Smart Tab M8 HD when you plop it into its charging station, in the Lenovo Yoga Smart Tab when you pull out its kickstand, and on the new Nokia 6.2 and 7.2 when charging the phones. Google has made no mention of others coming soon but it's hardly something it can keep exclusive for long.
Aside from devices with displays, Google Assistant has also arrived a slew of new audio accessories, from Sonos' first truly portable Move speaker to new Sony headphones. Google Assistant is truly becoming the company's most pervasive presence in our digital lives, which also means consumers should be more wary of what they consciously or unconsciously say in its presence.