Google Ara event spills 3D printing details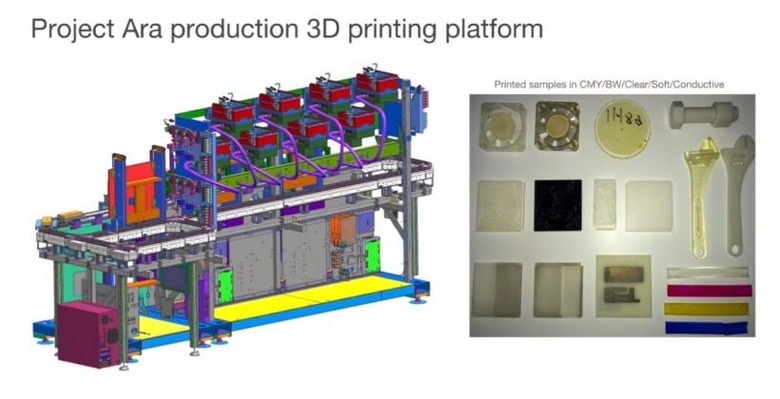 This weeks' Google Project Ara developer event, details shared by the group are appearing as much as a call to action as they are a push for excitement. As made clear by Paul Eremenko, head of Project Ara: "We have to archetype a new type of product support system." It's not about jumping in and porting developers' already-made systems, that is to say, it's about making something new.
With 3D systems, the group has begun mocking up 3D printers for this project alone. It's not made for the everyday consumer, instead made for "millions and hopefully billions of units." This system is built around a "racetrack" system which allows super-quick creation.
ABOVE: If you're viewing this post on the 15th of April, 2014, you're seeing the Project Ara developer event live.
It's also been made clear this week that Google will be able to print casings for Google Ara elements in full color. This includes Cyan, Magenta, Yellow, White, Black, and semi-transparent, or "clear." Google is also working on 3D printing elements with conductive inks.
With conductive inks, Google will be able to print quickly the elements you need to connect to the web – antenna, first and foremost. With this system, Google will be able to create far more of the device, start to finish, than it has with any Nexus smartphone before.