Google, Amazon want smart speakers to be hands-free phones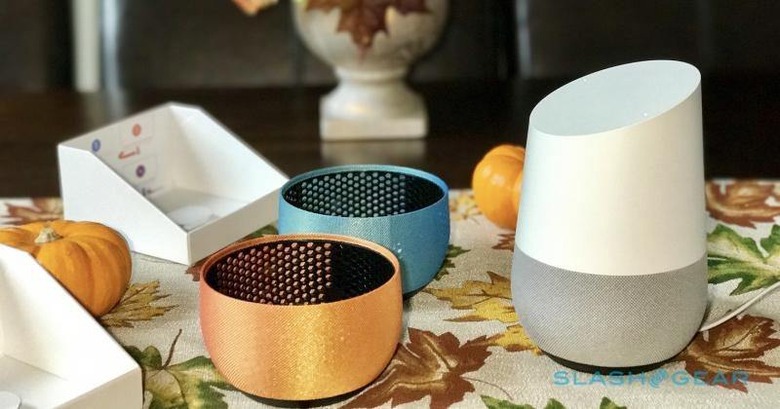 That smart speaker in your living room is just about to get smarter. Or maybe more invasive, for that matter. Google and Amazon, two companies that dabble in smartphones (or previously, for Amazon) are reportedly mulling over evolving their Amazon Echo and Google Home speakers from smart home hubs to part time hands-free smartphones. While it might seem like a small step, considering how both companies already have strong presences in the mobile market, it is going to be a big leap in terms of what the companies may or may not collect from users.
Amazon Echo and Google Home would effectively become the modern equivalent of speaker phones. It isn't an alien concept but it's still an awkward behavior for many in practice. Even more so in this case, as you will be speaking to a speaker rather than to a phone. Then again, the Amazon Echo has almost become commonplace that speaking to a canister no long feels too weird anymore.
One consideration for this new feature is whether the speakers themselves will connect to phone lines. They could, for example, get their own numbers or perhaps tap into existing land lines or smartphones. Either way, new hardware would be required at the very least, which means this generation of speakers could be left out in the cold.
The biggest hurdle that the two companies will face, however, won't be the technical. It will, instead, be about privacy. Technically, these speakers already do record some amount of audio all the time, which it requires in order to have that always listening effect. Phone conversations, however, are entirely different can of worms. Naturally, the two companies will promise they won't record conversations, but they will most likely still harvest some metadata out of it.
Such a new phase of development could throw a wrench in Apple's plans of launching its own Siri-powered speaker. Rumors indicate that such a device is still in the prototyping stage, which could mean that Apple will be terribly late for the party when it does launch.
SOURCE: Wall Street Journal