Google AIY Vision Kit brings computer vision in a cardboard box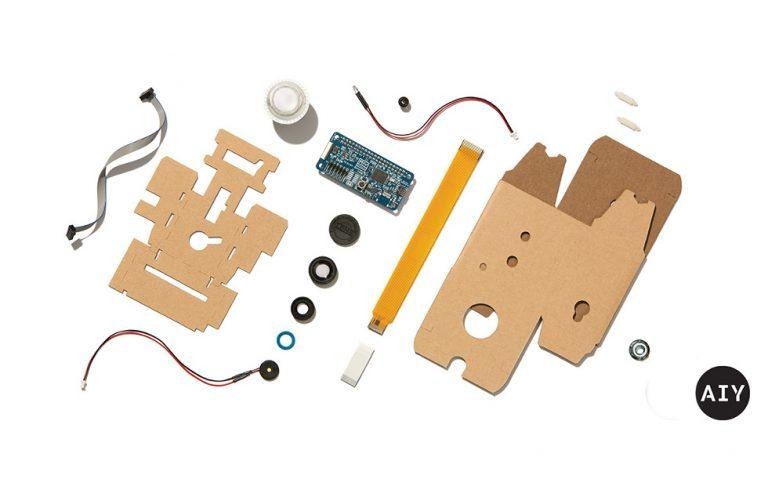 Google Cardboard, the previous VR platform, might be dead, but Google is finding other ways to put cardboard in people's hands. Last May, it introduced its AIY DIY AI Voice kit that leveraged the power of the Raspberry Pi to help you make your own Google Assistant in a cardboard box. Now it is making another RPi-based DIY kit, this time focusing on computer vision and on-device machine learning instead. Introducing the AIY Vision Kit, your Google Lens in a box.
Google has been pushing two new ways of interacting with our devices. One is, of course, voice, but recently it is also starting to put the focus on computer vision, from the way its Pixel 2 camera works to the new Google Lens features, now integrated into Google Assistant. That's well and good for finished products, but what if you wanted to play around with the technology beyond what Google had in mind?
Normally, you'd need some pricey equipment or a powerful computer. Well, not any more thanks to the joint forces of Google and the Raspberry Pi. The AIY Vision Kit gives you everything you need, save for Raspberry Pi parts, to make a computer vision cardboard computer box and a bit more. There's a piezo speaker, for instance, and an RGB arcade-style button for both input and feedback.

But the pièce de résistance of the kit is the Raspberry Pi-compatible VisionBonnet board, powered by an Intel Movidius MA2450 chip. This allows the AIY Vision Kit to keep all the processing on the board itself, without requiring the user to connect to the cloud. Naturally, the software included with the kit leverages Google's TensorFlow machine learning platform. It includes, by default, three neural network models that can identify common objects, faces and expressions, and differentiate humans, cats, and dogs. Of course, the platform is open for even more applications, like making a hotdog/not hotdog program.
The Google AIY Vision Kit will launch in electronics and hobby stores early December, but eager beavers can put in a pre-order already. The kit itself costs only $24.99, but you will have to buy your own Raspberry Pi Zero W, Raspberry Pi Camera, and microSD card, which would bring the total to around $100, give or take.
SOURCE: Google