Google add-ons boost Docs and Sheets in new Word strike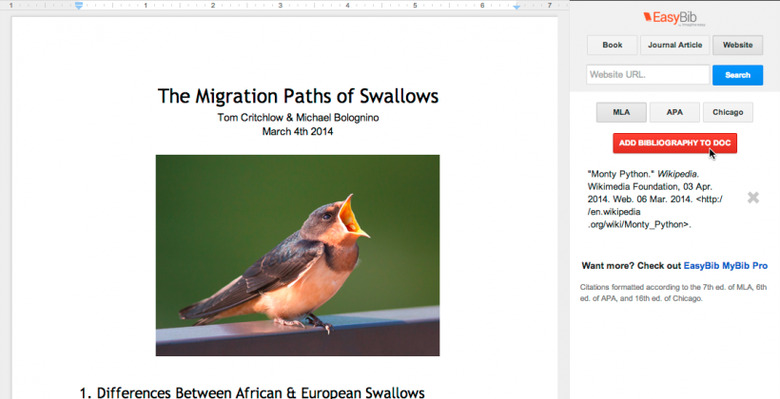 Google has integrated add-ons to Google Docs and Sheets, allowing developers to offer new tools to streamline users' workflows such as citing sources, sending customize emails en-masse, and getting feedback from other reviewers. The extras show up in a new "Add-ons" menu in the toolbar, and once each individual one is enabled it's made available across all documents and spreadsheets.
The launch line-up includes some big names in the office space. For instance, there's Avery Label Merge to create printed labels from a spreadsheet of contact details, while Merge by Mailchip drafts customized emails in Docs.
Students, meanwhile, may find EasyBib Bibliography Creator more to their liking, adding a toolbar to keep an up-to-date – and correctly formatted – citations section as you work through a document like a term paper.
Meanwhile, collaborative documents get Letter Feed Workflows, which handles distributing works-in-progress to difference recipients, and then routing their approval back to the original author.
It's a clear sign of aggression against Microsoft's Word, the flexibility of which has made it an Office and student staple over the years.