Goodbye Xbox 360 - Microsoft ends production after 10 years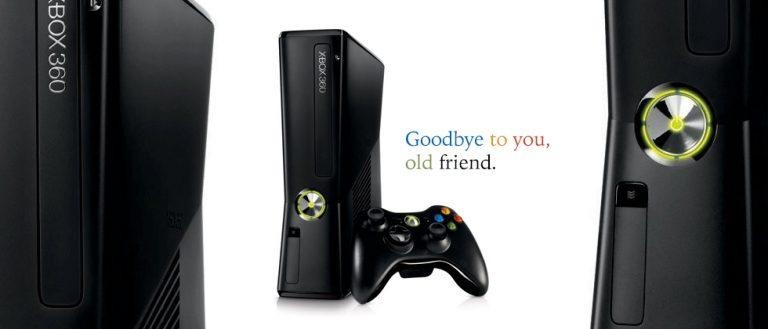 When the Xbox 360 turned 10 last year, many people wondered just how long Microsoft would continue to support the aging console. After all, The original Xbox was discontinued 8 years after its launch, and Xbox Live service was ended before the console's 9th birthday. Well today Microsoft made a special announcement regarding the future of the 360.
Today, in a heartfelt letter to the Xbox 360 community, Phil Spencer announced that the console that we all know and love has finally been discontinued. Microsoft is officially ending production of the beloved gaming system, and retailers will begin clearing out their stock. The main reason for the decision is due to the difficulties in continuing to manufacture a product that is now 10 years old.
The good news is that Microsoft knows that there are millions of Xbox 360s in the wild, and many people still use them for playing games. And for those that don't play games, they still use them as media devices for watching movies and TV shows using Netflix, Hulu, and other services.
In his announcement, Phil Spencer acknowledged all of the people still enjoying the older console, and stated that Microsoft is still committed to supporting it. Xbox Live will continue to be functional for the foreseeable future. This means you'll still be able to play games with your friends, without any issues.
Deals with Gold and Games with Gold have been big successes, giving gamers access to cheap, and even free games, just for having a Gold subscription. According to the announcement, these will continue into the foreseeable future, as well. This is especially good news, as those with and Xbox One can continue to increase their collection of backwards-compatible Xbox 360 titles.
While it's a sad day to see such a great and influential console get retired, it is honestly about time for it to happen. This also means that Microsoft can take focus away from manufacturing the 360, and put those efforts into something else.
There are rumors that Microsoft is working on a new Xbox console, which is likely going to be some form of update to the One, similar to the Xbox 360 Slim. If this is the case, then it makes even more sense for Microsoft to end the manufacturing of new Xbox 360s.
Source: Microsoft