Gone intros 'Gone Lite' with UPS shipping to declutter your life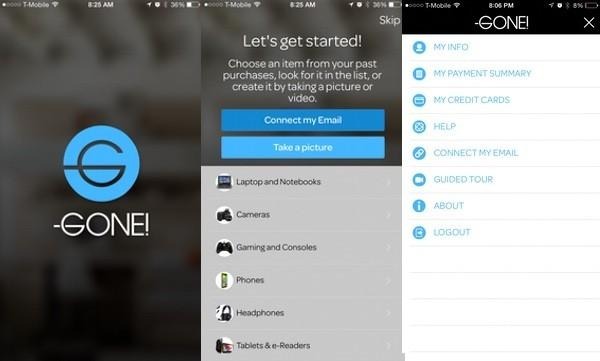 When you want to sell something, Craigslist is probably the easiest way to do that. Unfortunately, Craigslist is also terrible. What if something that easy to use weren't full of people trying to lowball you? Gone, a startup that launched out of Austin to help sell the junk you've got lying around, has come full circle. Initially launched in limited markets, Gone is now partnering with UPS to get your stuff out the door, and introducing a new service to make the process of unloading your clutter simpler for everyone.
With the UPS deal, the new 'Gone Lite' feature will even provide shipping materials for you to use, so you don't ever have to worry about finding a box that fits. Once an item is packed up, you simply arrange for pickup or drop off at your local UPS store.
The neat thing about Gone is that you don't ever interact with the buyer (or seller, if you're buying) either. Gone lists your item for you, with a reasonable price point that involves zero haggling. Low-ballers be gone!
If you're not sure what you'd even want to sell, Gone can help decide that for you. Linking an email address allows Gone to scan through your email folders for receipts and shipping confirmations, which the service then uses to suggest which items to list. Snap a few pics of your belongings, and they're literally ready to ship out. Gone can even handle the item description for you if it finds info on it in your email.
If you use Slice, a delivery tracking app, Gone can also be linked to that as well.
Shipping labels are also generated by Gone, so all the guess work is pretty much eliminated. All you have to do is snap pics, agree to list your item, slip it into a box, and arrange to have UPS get hold of it. Once the buyer acknowledges they've received the item, you get credit to your Gone account, or cash deposited to your linked bank account (or a check) in 3-4 days. If that doesn't entice you, you can also get an Amazon gift card instead of money.
The Gone app (and service) is currently iOS-only, though the company says Gone is coming to Android "soon".