Goldgenie Galaxy S7 And S7 Edge Have The Midas Touch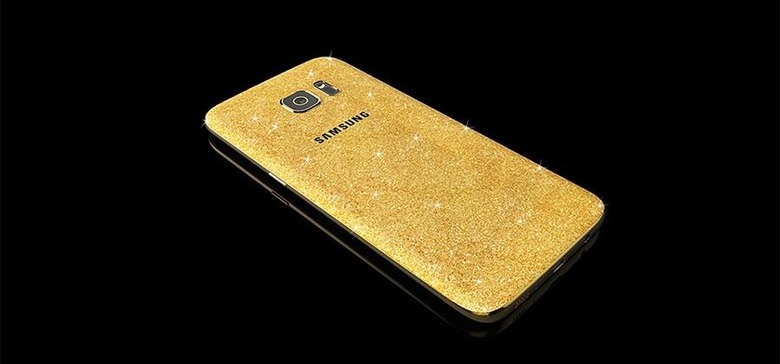 At this point, we are all familiar with the Galaxy S7 and Galaxy S7 Edge smartphones. If you like what those phones are offering in terms of hardware and performance but want a significantly blinged up versions to grace your well-heeled pockets, you need these limited edition Goldgenie versions of the smartphones. The body of the smartphone is covered in 24k gold, rose gold or platinum at the buyers choice.
The company doesn't just coat the body with plain shiny gold mind you, it has a textured rough look to it. The sides of the devices are coated in shiny gold. Considering how soft gold is, I can only assume that a few months into owning one of these it will be festooned with scratches.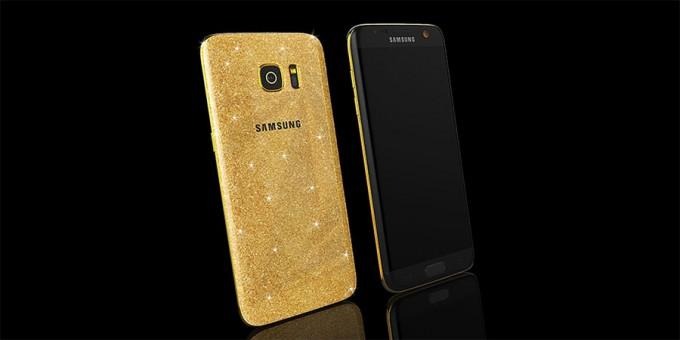 Goldgenie ships the Galaxy S7 or S7 Edge in a custom cherry oak finish box, no cardboard here. Other than the gold finish, everything else about the smartphones is stock. Goldgenie says that the gold coating process leaves the phones with their dust and water resistance. Power comes from a 3600 mAh internal battery.
The display is a 5.1-inch Quad HD Super AMOLED with 557ppi. The phone is said to weigh 152g, but that is the stock weight. Gold is heavy so the actual weight after the blingification process would be somewhat higher. Goldgenie does install something called Total Armor Protection during its transformation and exactly what that is supposed to do is unknown, but we assume it makes the device or the finish more durable. Pricing for the Galaxy S7 in gold starts at £2,097.00 with half that due when you order as a deposit. The Galaxy S7 Edge in gold starts at £2,297.00 with half as a deposit up front. Shipping is included in the price and the phones are unlocked. Check out our review of the Galaxy S7 and review of the Galaxy S7 Edge to learn more about the phones.
SOURCE: Goldgenie