Gold-Plated Xbox 360 Up for Grabs in Tournament of Champions by The Behemoth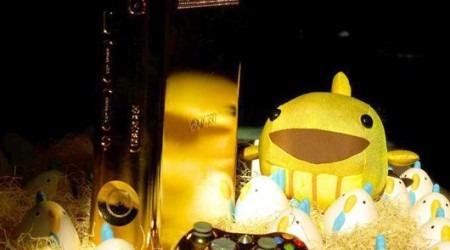 Even if you're comparing the new slim-line Xbox 360, and the previous iterations, it doesn't come close to the image that's below. That's a gold-plated Xbox 360 Elite, and it is currently the main prize for winning The Behemoth's "Tournament of Champions."
The studio is currently giving away a 24-karat gold-plated Xbox 360 Elite for the person who manages to make it to the top spot in the Castle Crashers Arena fighter on Xbox LIVE Arcade. There's another themed Xbox 360, with the Castle Crashers on it, but that still pales in comparison to the gold 360 Elite. Oh, and if you happen to get in third place? See those strange looking chicken dolls? You'll get 250 of those.
You can sign up for the content over at Behemoth's website.
[via Joystiq]