Gold Blackberry. What recession?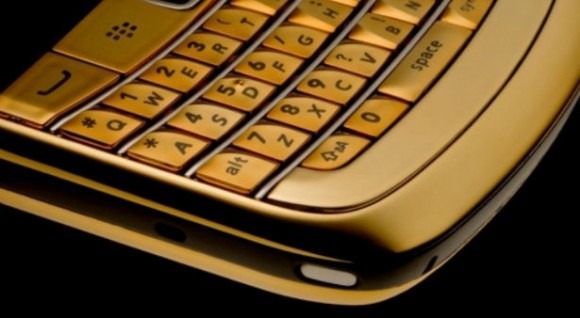 One way to show that the current economy has no effect on you is to flash your new gold coated Blackberry in front of your peers.  It's also a sure fire way to bring down a passenger plane if you do it on a sunny day.
Amosu Couture, a company specializing in covering electronics in precious metals and gems, has now announced that the Blackberry Bold 9780 is the latest device the company has decided to "customize" with it's own special treatment.  Amosu Couture already offered the Bold 9700 in gold, but the 9780 will now also have it's keys coated in gold as well.
The 24ct. gold coating will be available for £1250 if you want a brand new one, or £550 for and existing handset.  It's unknown how the gold will affect the functionality, but if you're willing to pay to dip it in gold I doubt you'll care much.  And if you feel the gold 9780 is just too loud for you, don't fret I'm sure Amosu Couture will have a more subtle Swarovski coated one for you just around the corner.
[Via Pocket-lint]