Goji smart lock snaps mugshots of your visitors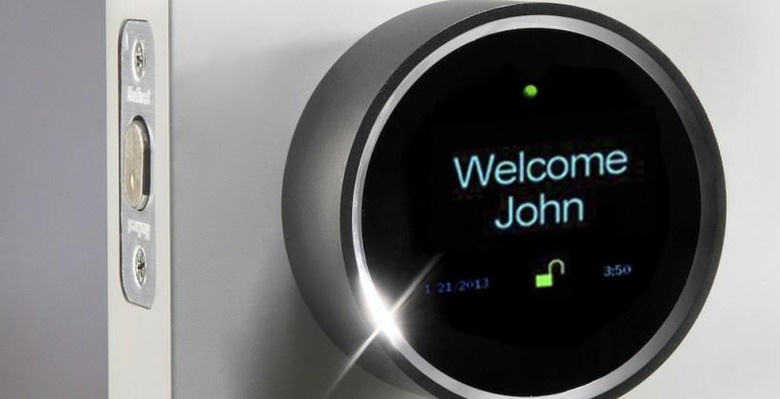 The smartphone-connected home security options keep coming, with the Goji smart lock latest to entice us to upgrade our door furniture and hook it up to the cloud. The Goji looks, at first glance, like the August smart lock announced last week, but Goji manages to squeeze in a digital camera to snap photos of whoever comes in and blast them off to the homeowner's phone.
As we've seen before from other systems, Goji mixes together a blend of WiFi, low-power Bluetooth, and "bank-level encryption" with a digital key system controlled from a smartphone. The app can be used to establish permanent or temporary access privileges, including limits on what time of day the lock will open, but new settings can also be created via email or text message.
Meanwhile, there are also programmable fobs for those without a smartphone to gain entry, such as children or the elderly. A quick pull on the display – which shows lock status, among other things – reveals a traditional keyhole, too for old-school entry.
Goji Smart Lock overview:
Battery power means mains electricity cuts shouldn't affect the lock, and Goji claims up to a year's use from a fresh set; the smart lock will ping out a warning email when they need changing. Unlike August, Goji also provides a telephone call center for access support, complete with the potential to call out locksmiths should that become necessary.
When an authorized user walks up to the door and opens it – whether with their phone or a fob – the lock automatically snaps their photo and sends it out to the master app. They're also stored in the web-based log, that can be accessed through the browser.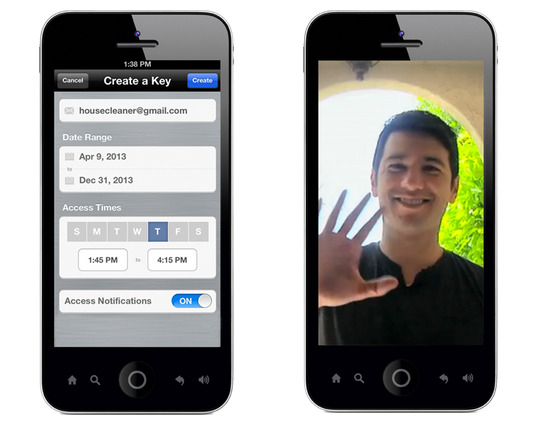 Unfortunately, WiFi and a camera add extra cost on top of the sub-$200 August, and Goji is priced at $278 on its Indiegogo campaign right now. It's expected to begin shipping in December, should the crowdfunding go to plan.