GOG's more lenient refund policy accepts games that were already played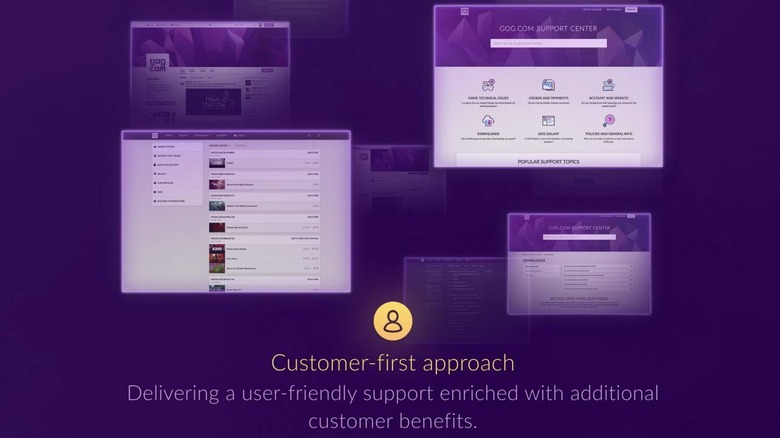 GOG may no longer really mean "Good Old Games" since it has started also selling Good New Games but it hasn't exactly departed from the spirit that made it a name in the PC gaming space. When most publishers and distributors espoused mostly draconic DRM strategies, GOG offered the freedom that was once prevalent in the good old gaming days. Now it's taking one more step towards that identity with a new refund policy that lets you return games as long as they fall within a certain time period, even if you've already downloaded them.
Most PC games today are distributed digitally, mostly via Steam, occasionally via other stores like the new Epic Games Store and, of course, GOG. That digital nature is a double-edged blade as far as returns and refunds go. On the one hand, it's so much easier to ask for refunds because there are no physical damages to inspect and no need to walk into a store.
On the other hand, it is also more difficult to justify a refund given how you have instant access to the game (unless you have to download a 50 GB game over a 1 Mbps connection). That means it's also easier to play or even finish the game and then ask for a refund, which is why some stores also have stringent rules about such cheating methods.
GOG, however, is doing away with all that in order to put "gamers first". In other words, as long as it's within a 30-day refund period, you can get a full refund even if you've downloaded or even played the game. No questions asked, or perhaps there will be a survey asking you why.
That said, there are a few caveats to this new policy, the biggest of which is that GOG reserves the right to refuse a refund. It may also change the policy again if it discovers that the new system is being abused to the detriment of game developers and you can bet there will be some who are more than happy to game the system and ruin the experience for everyone else.