Gogo gets FCC nod for 70Mbps in-flight WiFi tech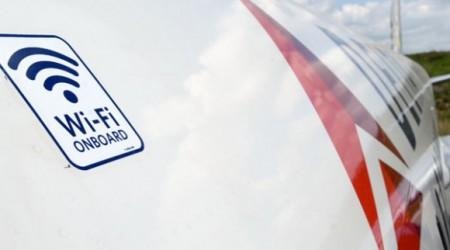 Gogo, who provide in-flight WiFi options for many flights, have announced something exciting for the future of connectivity. The FCC has given Gogo the green light to start operating using their next-generation technology, dubbed 2Ku. According to Gogo, 2Ku will bring peak speeds of 70Mbps to you in-flight via a new spectrally efficient antenna. Gogo also says it costs less that competitor's solutions, and is only 4.5-inches tall. The company even says future satellite technology could push 2Ku even further.
At 4.5-inches tall, the 2Ku antenna works with current Ku satellite tech, but has an eye on the future. Via their announcement, the company says "When future satellite technologies become available, Gogo expects peak speeds for the service in excess of 100 Mbps". No retrofitting of planes to new antenna tech is likely very attractive to airlines.
In-flight WiFi is taking off in a big way, with several companies staking claim to the skies. Notably, AT&T backed out of the airplane WiFi game in 2014, giving companies like Gogo the opportunity to capitalize.
Gogo's new 2Ku antenna is planned for 1,000 aircraft. Currently, the company plan to have it totally implemented in the second half of this year.
Source: Gogo