GOG Winter Sale kicks off with free copies of Wasteland 2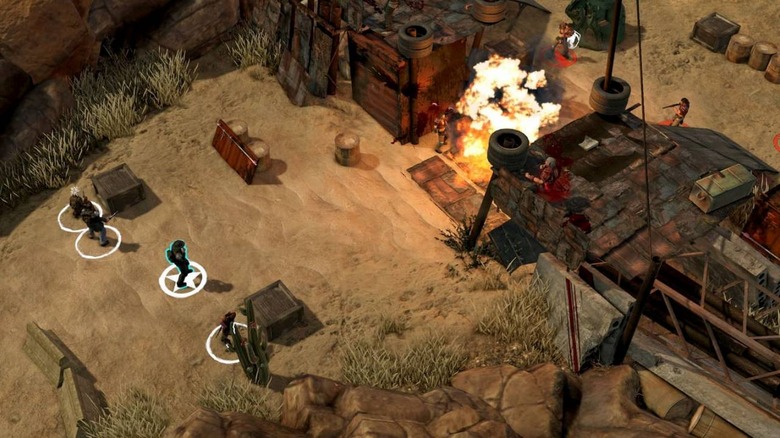 A lot of gamers are looking forward to the Steam Winter Sale, which should kick off sometime next week and run until a little after New Year's Day, but today, GOG is asking "why wait?" It has kicked off a Winter Sale on its own, boasting that there are more than 2,500 deals available for PC gamers, with discounts as big as 95% off.
Obviously, only a few select games are going to have discounts that deep, but looking through GOG's featured deals, there seems to be a decent selection of discounts on offer. Grim Dawn, for instance, is 75% off, bringing its price down to $6.29. There's also the Ultimate Red Collection available during this sale, which gets you six games made by CD Projekt Red – The Witcher Enhanced Edition, The Witcher 2 Enhanced Edition, The Witcher Adventure Game, Thronebreaker: The Witcher Tales, The Witcher 3 Game of the Year Edition, and Cyberpunk 2077 – for $87.99.
Other notable deals on this first day of the sale include Stellaris for $9.99, Children of Morta for $16.49, Outward for $15.99, and The Witcher 3 Game of the Year Edition – a game we often see get deep discounts during sales like this – for $14.99.
There are also a few bundles to peruse if you're overwhelmed by all of the individual deals. There's one bundle that highlights the biggest discounts of the Winter Sale, another centered around the "Indie Gems of 2019," and a third that includes five Paradox strategy games.
Finally, it seems that GOG will be giving away certain games for free during the sale. The first game on tap (assuming there are more after this) is Wasteland 2 Director's Cut, which will be free until Friday. The GOG Winter Sale runs from today until January 2nd, giving you just over three weeks to check out all the deals.