GOG summer sale kicks off with excellent deals and freebies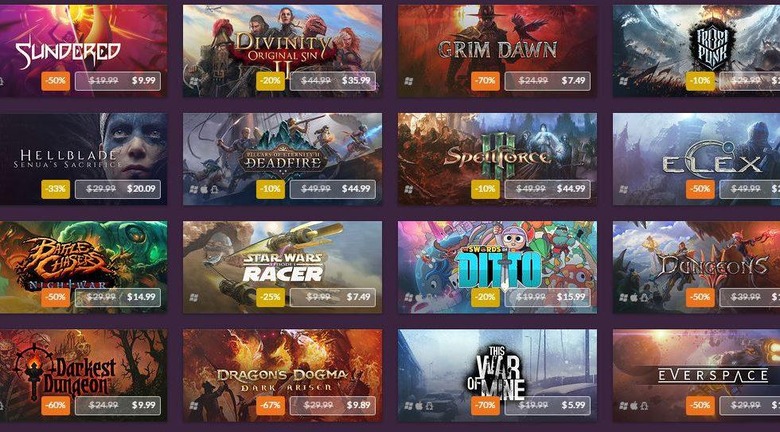 While summer is generally a great time of year for all inhabitants of our fair planet, it's particularly exciting for PC gamers. It's a period of more gaming sales than you can shake a stick at, and while the Steam summer sale might be the obvious destination for a lot of gamers, there are plenty of others that shouldn't be ignored. GOG in particular is looking to beat Steam to the punch this year, launching its own summer sale earlier today.
GOG has always been one to put on a pretty good sale, and this one seems no different in that regard. Much of its catalog is on sale, with some discounts as a significant as 90% off. While that's par for the course for big seasonal sales like this, GOG is taking a unique approach to this year's event.
As you spend money during the sale, you'll unlock certain games for free. For instance, spending $5 during the sale will net you a free copy of Sunless Sea, while spending $20 in total will also unlock a free copy of RIME. You don't need to spend money to get freebies, though, as GOG is also handing out certain games to anyone who wants a copy. For the next 40 hours, the free game is Xenonauts, so the sale page is worth checking out for that alone.
If you've got some cash burning a hole in your pocket, there are plenty of excellent discounts to take advantage of as well. Some of the standouts include Divinity: Original Sin 2 for $35.99 (20% off), Dragon's Dogma: Dark Arisen for $9.89 (67% off), Darkest Dungeon for $9.99 (60% off), and Shadow Tactics: Blades of the Shogun for $19.99 (50% off).
Of course, that just scratches the surface of the deals GOG has on offer. New games will be highlighted each day of the sale, saving you the trouble of digging for something you want. GOG's summer sale for 2018 runs until June 18, so you've got two weeks on the nose to take advantage of these offers. Have a look at GOG.com to browse everything that's on sale.