GoDaddy censors Mexican protest site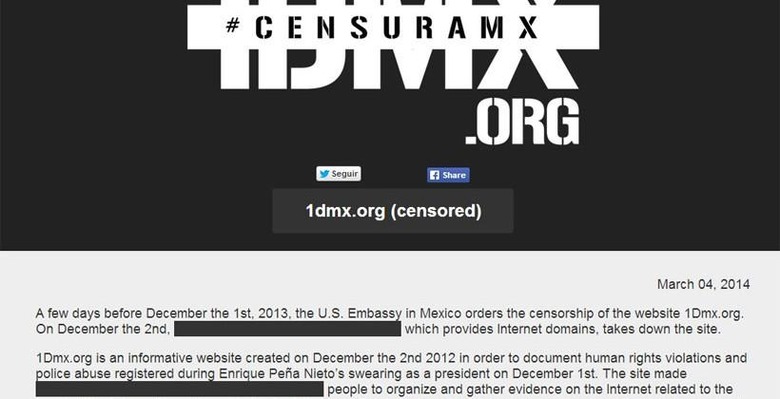 GoDaddy is one of the larger web hosts out there today and hosts hoards of websites in the US and abroad. The company has reportedly censored a Mexican website that was protesting the inauguration of Mexico's new president Enrique Pena Nieto. The censored website was at the domain 1dmx.org.
Supporters of the site claim that it was a source of information and news along with discussions from protestors. The site eventually turned into a source of an organized campaign that proposed laws that would criminalize protests in the country.
On December 2, 2013, the site disappeared from the web after GoDaddy, the host of the site, suspended the domain without notice. GoDaddy is said to have told the owners of the site that it was taken down as part of a law enforcement investigation. The office in charge of the investigation according to documents was the Special Agent Homeland Security Investigations, US Embassy, Mexico City.
The legal team for the owner of the site thinks that the order to bring down the site came from a source other than the US Embassy. Lawyer Luis Fernando Garcia has sued authorities in Mexican courts to find out which agency in the government gave the order to the US embassy to take the site down. This legal case and investigation are ongoing, but there seems to be little detail on why GoDaddy removed the site without offering any judicial documents or a court order.
SOURCE: Eff